First Look: Art From Frank Miller's 300 Prequel Xerxes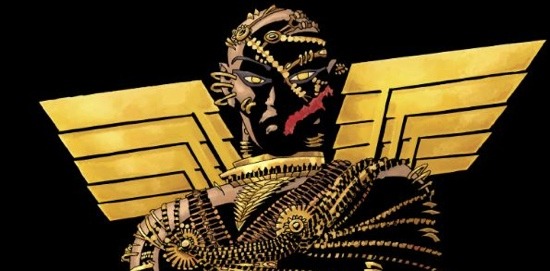 After Zack Snyder's big screen adaptation of Frank Miller's 300 became a huge hit, Miller quickly started working on a follow-up prequel graphic novel titled Xerxes. Three years later, and we finally have our first look at art from the upcoming graphic novel/possible future movie adaptation. Check out the full image after the jump.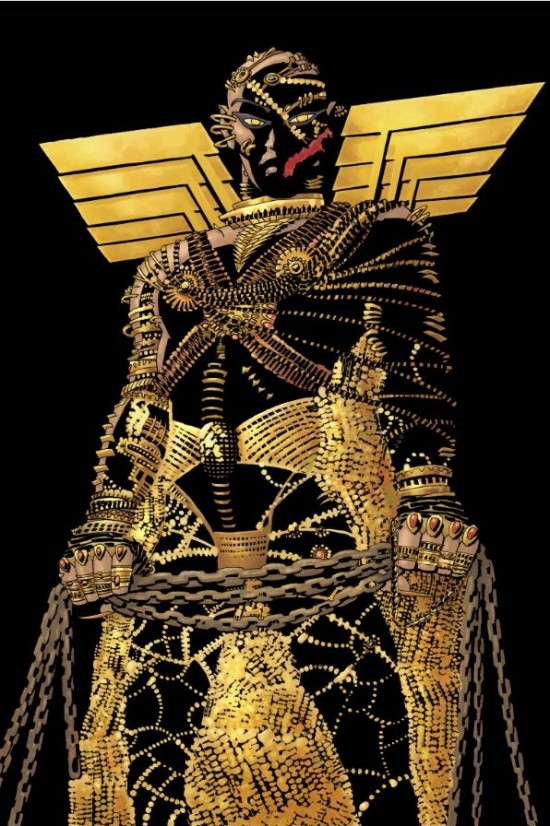 Miller tells the Los Angeles Times that the story of Xerxes is a larger, more expansive, more complex story than 300:
"The story will be the same heft as '300' but it cover a much, much greater span of time — it's 10 years, not three days," Miller told the . "This is a more complex story. The story is so much larger. The Spartans in '300' were being enclosed by the page as the world got smaller. This story has truly vast subjects. The Athenian naval fleet, for instance, is a massive artistic undertaking and it dwarfed by the Persian fleet, which is also shown in this story. The story has elements of espionage, too, and it's a sweeping tale with gods and warriors." ... "The new tale climaxes with a massive naval confrontation that is so dense that it is fought like a land war and it ends on the same day as the events of 300."
More about the story and the characters:
"The time frame begins 10 years before '300' and the story starts with the Battle of Marathon" ... "The lead character is Themistocles, who became warlord of Greece and built their navy. The story is very different than '300' in that it involves Xerxes search for godhood. The existence of gods are presupposed in this story and the idea is that he well on his way to godhood by the end of the story. With Themistocles I have a character who is almost the dead opposite of Leonidas in that Themistocles was a lying, conniving, brilliant, heroic figure. He was nicknamed 'The Subtle Serpent' and he always manages to do the exact right things that will result in him benefiting greatly."
The book will also see appearances from two other characters from 300, including Ephialtes, the Spartan traitor and "a brief appearance" by Leonidis (who was played by Gerard Butler in the movie adaptation).  Dark Horse Comics will release Xerxes as a six-issue comic book series beginning next year.  You can read a bit more about the upcoming comic project on the Hero Complex.
Snyder tells the Times that he'd be interested in turning the new graphic novel into a movie "if the book is awesome and compelling." And while Legandary Pictures says the same thing, I find it doubtful that a big screen adaptation won't get fasttracked into development.
Snyder told SuperHeroHype a couple months back that he's waiting to read Miller's take:
There was a big discussion about what we would do for the sequel to '300' and I said, "I didn't tell Frank what to write the first time, and I'm not telling him what to write this time," he told us when asked who came up with the idea for Xerxes. "I'll take it and I'll adapt it and make it into a movie and I'll write a screenplay, but I want him to do whatever he thinks. I'm not going to say I'm 100%, like that's it, but on the other hand, I'm pretty confident it's going to be awesome. That would be the next thing and then I'm working on a sci-fi thing that Kurt and I are writing together, an original thing.
Warner Bros has also tested converting ten minutes of 300 into 3D, so its possible we could see a rerelease before Xerxes hits theaters.