McG Options Teen Novel The DUFF, Will Produce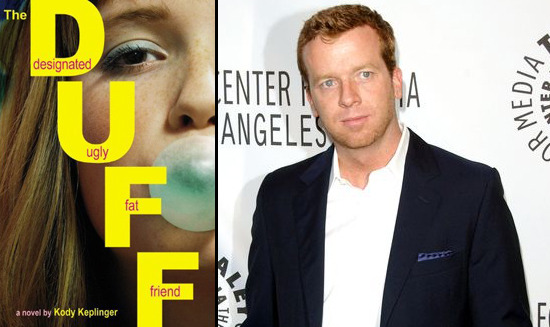 We may receive a commission on purchases made from links.
McG isn't the name that comes to mind when I think of a producer for the adaptation of a teen-centric novel about a girl who forms an enemies with benefits relationship with the hot dude she thinks she hates most. But there goes McG, optioning The DUFF (Designated Ugly Fat Friend) from 20-year old author Kody Keplinger, which he'll produce as a feature.Variety says McG will produce through his Wonderland Sound and Vision company, along with Lane Shefter Bishop from Vast Entertainment. Wonderland may be the key ingredient here, as the company also has shows like Chuck, Supernatural and Human Target in production, and is putting together the adaptation of I am a Genius of Unspeakable Evil and I want to Be Your Class President, which certainly has a fantastic title. The thing to take away here is that McG quite well may not be the most powerful hand guiding this one, should it actually get through the development process. And there is no shortage of talent out there that could do something good with what sounds like a decent successor to Mean Girls.The DUFF is Keplinger's debut novel , and is released this fall.
Here's Amazon's description of the book:
Seventeen-year-old Bianca Piper is cynical and loyal, and she doesn't think she's the prettiest of her friends by a long shot. She's also way too smart to fall for the charms of man-slut and slimy school hottie Wesley Rush. In fact, Bianca hates him. And when he nicknames her "Duffy," she throws her Coke in his face. But things aren't so great at home right now. Desperate for a distraction, Bianca ends up kissing Wesley. And likes it. Eager for escape, she throws herself into a closeted enemies-with-benefits relationship with Wesley. Until it all goes horribly awry. It turns out that Wesley isn't such a bad listener, and his life is pretty screwed up, too. Suddenly Bianca realizes with absolute horror that she's falling for the guy she thought she hated more than anyone.