VOTD: "Hi, I'm A Marvel... And I'm A DC" The Musical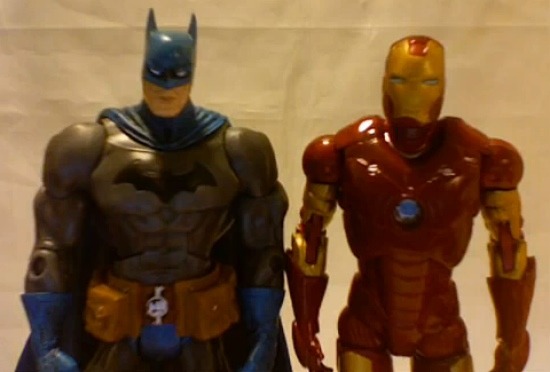 We've featured many of the "Hi, I'm a Marvel... and I'm a DC" videos in past editions of Video of the Day. Sadly, the "I'm a Mac, and I'm a PC" television advertisements have officially come to an end, but thankfully that won't stop ItsJustSomeRandomGuy's comic book movie television commercial parodies. In the 100th episode, we have a musical spectacular.
When Batman and Iron Man get together to discuss sequels, Iron Man reveals a unique way to respond to his critics and explain the bigger picture for his company's (as well as other company's) film slate.
If you haven't seen it yet, watch the video now embedded after the jump.