Cool Stuff: Finally, We Have A Real Working Hoverboard (Kinda)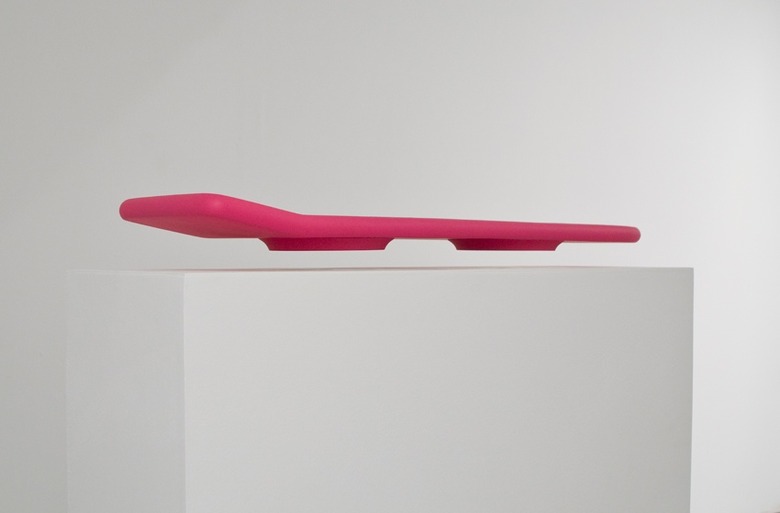 When I was a kid I believed Hoverboards were real. No, I wasn't particularly stupid — I just was a bit gullible. During a Making Of Back To The Future Part II television special, director Robert Zemeckis said, in all seriousness, that the the hoverboards used in the movie were real, yet they were not being released to the public due to parental complaints regarding safety. Of course, Zemeckis was joking, but many people didn't realize it at the time. Mattel actually received tons of letters demanding that they release the hoverboards to the public, and the Back to the Future cast/crew claim "are hoverboards real?" is one of the most frequently asked questions they receive.
But now Hoverboards are real (kinda). French artist Nils Guadagnin has created an electromagnetic replica of the hoverboard from Back to the Future 2.
The Hoverboard is a project born in 2008 for an exhibition named "Back To the future". It is a copy of the hoverboard from the movie Back to the Future II. Integrated into the board and the plinth is an electromagnetic system which levitates the board. A laser system stabilises the object in the air. In the making of this work, this artist was thinking about different ways of presenting sculpture. In fact it's a reflexion on the multiple possibilities of how to give a sculpture full spatial autonomy.
After the jump you can see more photos and even a video of the hoverboard in action. I would actually pay if they made these available with a small stand.
More Photos:
Video:
Thanks to /Film reader filmliaison for the tip.
Cool Stuff is a daily feature of slashfilm.com. Know of any geekarific creations or cool products which should be featured on Cool Stuff? E-Mail us at orfilms@gmail.com.

via: fubiz