Aaron Johnson And Andrew Garfield Meet For Jack The Giant Killer, Production Pushed Back To 2011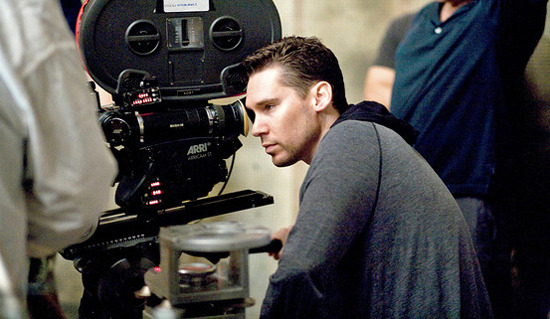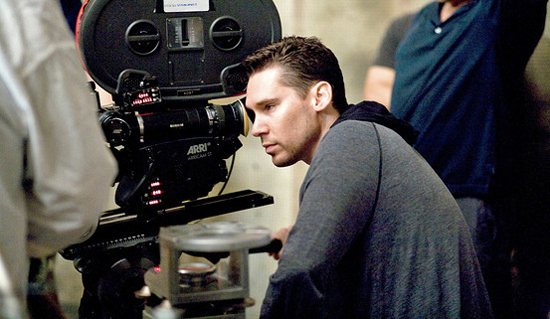 While no one has been officially cast as the young farmer Jack in Bryan Singer's Jack the Giant Killer, a few actors have been name-checked as having meetings for the role, including Kick-Ass star Aaron Johnson and The Imaginarium of Doctor Parnassus/Social Network star Andrew Garfield.
The film, which was originally scheduled to begin shooting this Summer in England, has now been been pushed back to February 2011, in an effort to give Singer more time to better figure out the visual effects. According to HeatVision, Singer will use a process that will supposedly allow him to see the giants in-camera as the actors play opposite them.
Previously:
The original "Jack and the Beanstalk" fairy tale centered around a boy who exchanged a cow for magical beans. After the beans grew into a gigantic beanstalk, Jack climbed it to find a huge house with a giant living inside it, which Jack then began to pilfer. The story ends with Jack killing the giant in self-defense, kind of. A variation on the story, "Jack the Giant Killer," has Jack venturing into a land of giants and slaying them in increasingly gruesome ways. The new film is a combination of the two. The plot summary is as follows:
When a princess is kidnapped, a long-standing peace between men and giants becomes threatened, and a young farmer is given an opportunity to lead a dangerous expedition to the giant kingdom to rescue her.
Academy Award-winning screenwriter Christopher McQuarrie (The Usual Suspects) is also doing a rewrite of the 3D fantasy/adventure project, which has been billed as an "adult look at the Jack and the Beanstalk legend." The original script was written by Lost (the indie film, not the TV show) scribe Darren Lemke, with a re-write by Live Free or Die Hard/Race to Witch Mountain writer Mark Bomback. DJ Caruso was originally attached to direct.
McQuarrie shot to fame with his screenplay for The Usual Suspects. He has since reteamed with Bryan Singer on X-Men, Apt Pupil and Valkyrie, and made his directorial debut in 2000 with The Way of the Gun.  This project prevented Singer from directing X-Men: First Class. 20th Century Fox loves the Jamie Moss script, written from Singer's treatment, and is pushing the film into production now without him at the helm. Casting is just now gearing up, and production is scheduled to begin Summer 2010 in England.