Movie Trailer: Greg Berlanti's Life As We Know It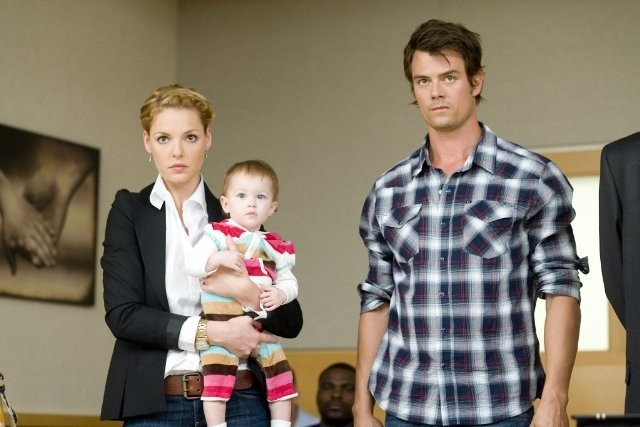 Warner Bros has released the first movie trailer for Everwood/The Broken Hearts Club helmer Greg Berlanti's romantic comedy Life As We Know It. Berlanti might be better known to /Film readers as the writer/producer of the Green Lantern movie, and the possible director of the big screen adaptation of The Flash. The movie stars Katherine Heigl, Josh Duhamel, Josh Lucas, and Christina Hendricks, in a story about "two single adults who become caregivers to an orphaned girl when their mutual best friends die in an accident."
This is one of those trailer that totally shows you the entire movie. Not that I was ever planning to see this movie, but now I don't really have to. I'll admit, I did laugh at the Slumdog joke. Watch the trailer now after the jump. Please leave your thoughts in the comments below.
Watch the trailer in High Definition on Yahoo. Life As We Know It hits theaters on October 8th, 2010.