Casting Notes: Jason Sudeikis In Horrible Bosses; Cary Elwes In Ivan Reitman Comedy; John Cusack In Jack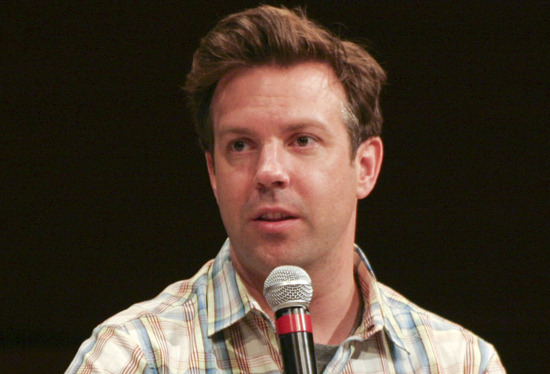 Based on the cast alone, Horrible Bosses is starting to look like one of the more promising studio comedies on the horizon. The film about three friends who conspire to kill each others' bosses already has Charlie Day and Jason Bateman as two of the three friends, and Jennifer Aniston and Colin Farrell as two of the bosses. Jamie Foxx, meanwhile, plays "a scam artist who dishes killing advice to the three regular guys."
Now Jason Sudeikis is joining; he'll play the third friend, leaving just the final boss to cast. King of Kong's Seth Gordon is directing. [THR]
After the break, Cary Elwes works with Ivan Reitman and John Cusack kills people.
Cary Elwes is now a part of Ivan Reitman's comedy, once called Friends With Benefits, now untitled. The burning question at the core of Elizabeth Meriwether's script is "whether two longterm friends can have a purely sexual relationship without falling in love." Natalie Portman and Ashton Kutcher are the friends. Elwes will play a doctor who works with Portman and has a flirtatious relationship with her. As you would, really.
The supporting cast is good (Greta Gerwig, Kevin Kline, Ophelia Lovibond, Ben Lawson, with Olivia Thirlby) but storywise there's nothing about this one that yet sounds above the level of an average TV comedy, but maybe Reitman can use this to work that low-level comedy out of his system before making Ghostbusters 3, assuming Sony doesn't find some way to wrest that film from his control. [Variety]
John Cusack is signing on to play the lead character in Jack, the serial killer thriller from Session 9 and The Machinist director Brad Anderson. The film is written by David Venable, and the story follows what happens when an amnesiac killer falls in love with a doctor and faces his resurfacing memories. Does he live a 'normal' life, or, in real Jim Thompson fashion, embrace his inner killer?
Just the other day, when talking about Jack for the first time, I was hoping that Anderson would soon get a chance to make a film that ended up with a higher profile than his movies have typically had. With Cusack on board, Jack might be the one. [Bloody Disgusting]