Movie Trailer: Rick Bieber's Crazy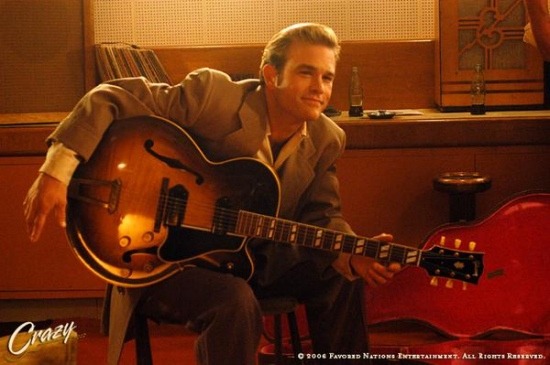 Screen Media has released the trailer forFlatliners producer Rick Bieber's feature directorial debut Crazy. The film played a couple dozen film festivals where it won a handfull of awards (including best film, best soundtrack, best screenplay) and is going direct to dvd. The movie starring Waylon Payne and Ali Larter tells "the compelling story of legendary music pioneer, Hank Garland, who's known as one of the greatest American musicians of the past century." Looks like the standard musical biopic. Check out the trailer embedded after the jump. Leave your thoughts in the comments below.
Directed By: Rick Bieber
Screenplay By: Rick Bieber, Jason Ehlers, & Brent Boyd
Synopsis:
Brimming with the sounds and personalities of 1950s Nashville, CRAZY tells the story of legendary guitar player Hank Garland who played music on his own terms with the likes of Roy Orbison, Patsy Cline, Hank Williams, and Elvis Presley. CRAZY details the life of a star burned out too quickly: Garland pioneered music from country to jazz, but a hot temper and whirlwind romantic life lead to early tragedy. This is the never-before-told true tale of one of the greatest American musicians of the past century.
CRAZY will be released on DVD on June 29th 2010.