Vacancy Writer Scripting New John Hillcoat Thriller And Remake Of Martyrs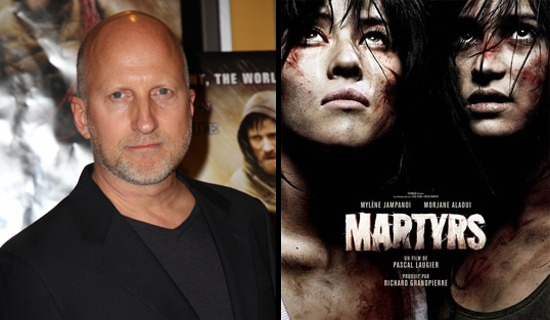 Because John Hillcoat has a strange machinima mini-film coming out to promote the game Red Dead Redemption later this week, I've been wondering about his other upcoming projects. And now we've got a report that Vacancy and The Hold 3D writer Mark L. Smith is writing The Revenant, which Hillcoat will direct, with Christian Bale currently in talks to star. If that isn't enough for Smith, he's got a couple of other big scripts going, including a remake of the firebrand French film Martyrs.
All we've got on The Revenant, via Bloody Disgusting, is that it is "a period action/revenge piece that Anonymous Content is producing...John Hillcoat is attached to direct, and Christian Bale is in talks to star." I may be talking to Hillcoat later this week, in which case I'll definitely ask about The Revenant.
Smith also tells Bloody Disgusting that he's penned the latest draft of a remake of the French horror film Martyrs. The original was one of a mini-wave of way over the top French horror films from the last few years. (Alongside films like Haute Tension and Inside.)
The original follows a pair of girls, who became friends in an orphanage after one escaped a history of horrific abuse, as they visit a house to try and punish the people behind the abuse. There one of the girls finds an even deeper level of horror and insanity.
I liked what Martyrs tried to do — in a way it almost wants to be the 2001 of horror movies — but the characters didn't keep the first two acts going for me, and after a very specific point in the movie all the tension drained out and was replaced by an attempt at transcendence that didn't fly. There are people who love the film and I can see why; it's both very gory and quite ambitious. But it didn't work for me.
I don't have much hope for the remake, because I can't see it going to the same extremes that the original did, but I also would be surprised to see it improve upon the characters or make the ending more powerful. It's a weird movie to remake, frankly, because outside certain circles the name doesn't even carry any weight. (Then again, most of Vacancy was better than I ever would have expected, and there are lessons there that could be applied to Martyrs. I still don't think it's a good idea, but perhaps it will work.)
Finally, Smith also has one last script going: a thriller called Trouble, on which he worked with Sidney Lumet. No other details there.