Mark Romanek Announces Release Date For Never Let Me Go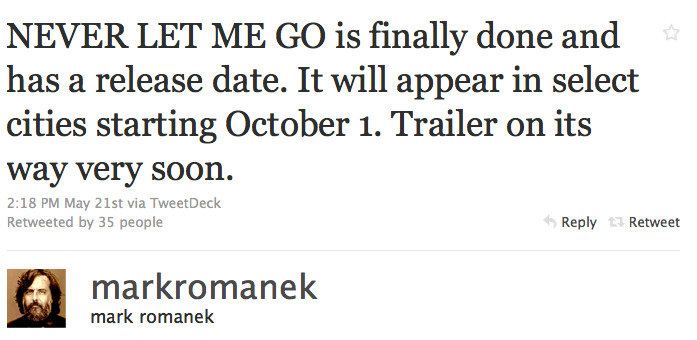 It's probably been awhile since most of you have seen any work by director Mark Romanek. After directing One Hour Photo in 2002, Romanek quit Universal's Wolfman remake amidst reports of production troubles.
However, it looks like Romanek's next film will soon be in theaters. Romanek tweeted last night (via The Film Stage) that the Alex Garland-scripted Never Let Me Go is complete, and will be out in select cities beginning October 1. Here's the plot synopsis from IMDB:
An alternate history story of a woman who, as she reflects on her private school years in the English countryside, reunites with her two friends to face the dark secrets tied to their communal past.