Movie Ticket Prices Hit $20 Mark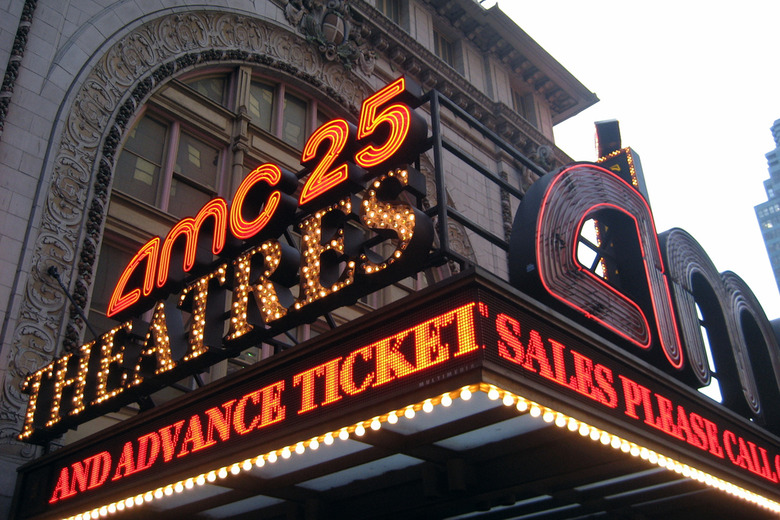 Only a couple months have passed since theater exhibitors decided to jack up the price on movie tickets in response to the popularity of 3D films. Today, with Shrek Forever After about to hit screens in IMAX 3D, prices are rising again, some as high as $20.
According to The Wall Street Journal, several theaters in New York City will charge $20 for an adult ticket to IMAX 3D showings of the fourth Shrek film, including the AMC Kips Bay, the AMC Loews Lincoln Square, and the AMC Empire on 42nd Street (pictured above).
In a survey of 10 nationwide theaters (via LATimes), BTIG analyst Richard Greenfield figures that while March's price hikes were roughly 10% for IMAX 3D screenings and 8% for regular viewings, today's hikes will bring up IMAX 3D prices 2.3% for adults and 2.8% for children. It's clear that with the summer movie season underway and with a glut of 3D films at the box office, exhibitors are willing to test how much consumers are willing to pay for a couple of hours of entertainment.
But can people overcome the psychological barrier of $20 per ticket? Greenfield commented:
If the summer movie slate proves successful and consumers absorb the dramatic price increases, it is clearly positive for the movie exhibitors and for IMAX...However, with the state of the economy remaining questionable, we worry pricing is simply moving up too quickly, especially kids' pricing, which is increasing at a faster rate than that of adult tickets.
It remains to be seen whether such price hikes will become truly widespread, and whether or not they will have any impact on a film's attendance. With tickets now at $20 a pop, taking your wife/husband and kids to a family film (plus buying them popcorn and candy) can easily run you upwards of $100. That's a helluva a lot for movie outings, which have traditionally been a relatively cheap form of entertainment. Shrek is probably a good, popular choice to test the price elasticity of movie tickets but for $100, you could easily buy enough Shrek DVDs to last your kids for a week.
Not that you'd want to. I'm just sayin'.
Update: An AMC spokesperson has issued the following statement:
Unfortunately, a limited number of theatres posted incorrect pricing for SHREK FOREVER AFTER, which we immediately corrected. Any guest who purchased a ticket at the incorrect price can visit Guest Services for a refund.
So we might not be breaching the $20 wall just yet, but note that tickets for Shrek at theaters like the AMC Lincoln Center will still run you $19 a pop.