Let The Transformers 3 Recasting Rumors Begin: Gemma Arterton May Be New Love Interest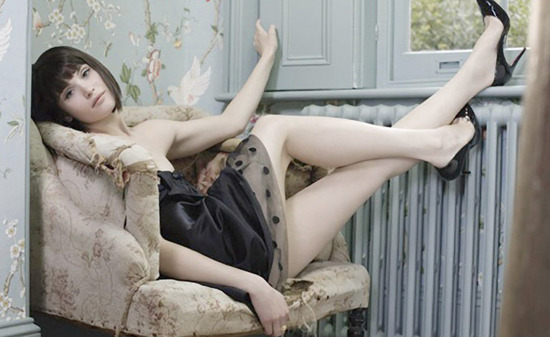 That was fast. It's been only hours since the first report surfaced that Michael Bay and Paramount had decided against bringing Megan Fox back into the fold for Transformers 3, and already there are recasting rumors. Some might be a slight bit premature. But decisions can happen fast, especially with only weeks left before the film shoots, which means relatively little time remains to lock down whatever script changes would be necessary to accommodate a new character.
All that being the case, who gets to be the new love interest for Shia LaBeouf in Transformers 3? Gemma Arteron is said to be high on the list, and she's actually a damn good choice.
The Wrap says that Gemma Arterton, of Quantum of Solace and Clash of the Titans, is the current top choice for Bay and Paramount. I liked Arterton quite a bit in the Bond pic, not so much in Clash. But I didn't like much of anything in Clash, and her role there seemed to be one of the more egregiously cobbled together from various script drafts. And if all Bay really wants is a hot replacement, Arterton looks damn good, not to mention a lot more natural than Fox.
So, who else might get the role? The Wrap says other possible options are models Bar Rafaeli, Miranda Kerr and Brooklyn Decker. (Again, Bay may not want much more than a fembot that can run and jump and look horrified.) Rafaeli and Kerr have reportedly both read for the casting director, but Arterton 'makes the most sense,' given her established blockbuster presence. (She's also in Prince of Persia.)
Whoever gets this part will have a pretty great supporting cast to bounce off of: John Malkovich, Frances McDorman, Patrick Dempsey, Alan Tudyk and (hopefully) John Turturro are all in the cast.
And, by the way, please note that the film has not started shooting yet and isn't scheduled to go before cameras for a few weeks. I've seen people leaving comments about how Fox was seen on the set of Transformers 3, but since there is no set at this point, that's not the case. Some tests have been going on with cars and prototypes, but that's a different thing. There isn't even a finalized script. (Not that such a thing ever means a blockbuster can't start rolling, but still.)