Cool Stuff: Iron Man 2 Comic Chest T-Shirt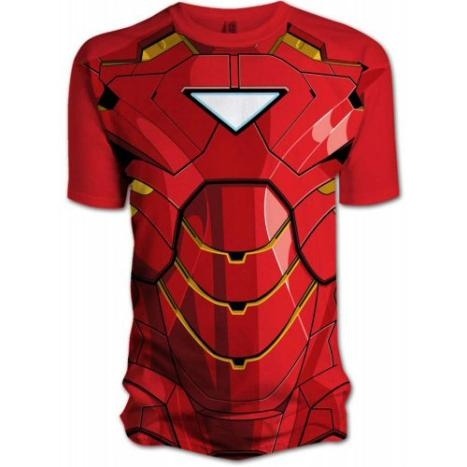 Excuse me if I state the obvious: While this daily column is titled "Cool Stuff", the stuff we feature doesn't really fit the traditional or mainstream definition of "cool". We feature items that might be of specific interest to tv and movie geeks, some of which could be enough to get you ridiculed by the actual "cool" people. But we're film geeks, who really cares? Today's item is one of those things I'd never personally buy as wearing this shirt in public outside of Comic-Con is likely to result in a lot of strange looks. But I thought it was geekarific enough to feature on the site.
The Iron Man 2 Comic Chest t-shirt is being sold exclusively on Play.com for $15 Euros or around $18.
Cool Stuff is a daily feature of slashfilm.com. Know of any geekarific creations or cool products which should be featured on Cool Stuff? E-Mail us at orfilms@gmail.com.

via: fashionablygeek