Jemaine Clement Cast In Men In Black 3D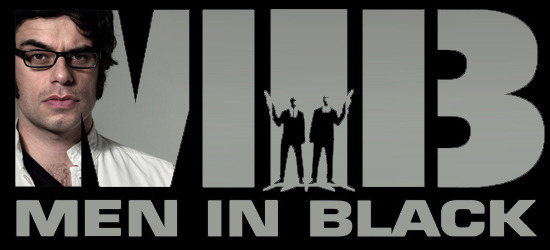 Men in Black 3D, written by Etan Cohen and directed by Barry Sonnenfeld, is really gearing up. The film has recently locked in Tommy Lee Jones, Will Smith and Josh Brolin. Now,
confirming a rumor from months back
, Jemaine Clement is in 'final negotiations' to join the film. Who will he play? That's after the break, with plot details that some may know well by now, but which others might consider spoilerish.
THR says that Clement will play one of the villains — he's playing a guy (or 'guy') named Boris, who is said to be "charmy [sic] and creepy at the same time." Early rumors pegged his character name as Yaz, which
still reports, but THR says that was a placeholder. The site also says that, as script work is still underway, things could change again. The trade also says that most of the rest of the cast we hear about will play villains of one sort or another.
So: the spoilerish stuff:
As you may have read, Josh Brolin plays the younger version of the Tommy Lee Jones character. This report says "most of the action is taking place in 1969, with Josh Brolin playing a young Tommy Lee Jones, who will bookend the movie." So does Will Smith travel back in time to find the younger K? You'd think so, as Sony isn't going to put Smith into the film and then have him appear only in bookending modern sequences.
Remember, too, that the other half of the Clement rumor was that Sacha Baron Cohen was also on Sony's list for the film. No word yet on whether that is actually happening, or not. I'd love to see him appear, and I'm glad there's room for a lot of other small appearances. Much of what made the first film fun was the array of character roles and bizarre aliens.