Watch Clips From Gregg Araki's Kaboom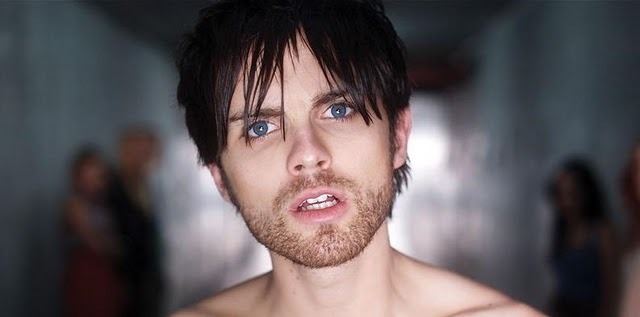 Gregg Araki's Kaboom recently debuted at Cannes to some interesting buzz. The only thing I've previously  seen of Araki's is his 2004 film, Mysterious Skin. That movie was undeniably provocative and polarizing, and it looks like Araki has definitely not lost his touch when it comes to dividing audiences.
After the jump, see three clips from the film (via QuietEarth), plus hear what others are saying about it. Please note that these clips are NSFW.
Here's the plot synopsis.
A hyper-stylized TWIN PEAKS for the Coachella Generation, featuring a gorgeous, super hot young cast, KABOOM is a wild and sex-drenched horror-comedy thriller that tells the story of Smith, an ambisexual 18-year-old college freshman who stumbles upon a monstrous conspiracy in a seemingly idyllic Southern California seaside town...
Smith's everyday life in the dorms – hanging out with his arty, sarcastic best friend Stella, hooking up with a beautiful free spirit named London, lusting for his gorgeous but dim surfer roommate Thor – all gets turned upside-down after one fateful, terrifying night. Tripping on some hallucinogenic cookies he ate at a party, Smith is convinced he's witnessed the gruesome murder of an enigmatic Red Haired Girl who has been haunting his dreams.
Here are three clips from the film. The first one seems to best set up the main personalities involved in the story:
In his mostly-positive review of the film at IndieWIRE, Eric Kohn writes:
Despite a rocky first act, the story drifts along with a persistent dedication to fun. The freely lackadaisical plot structure eventually reaches a crescendo of pure campy delight: Everything apparently builds toward something...and ends up, in a final outrageous punchline, building toward nothing at all. Araki colors the zany developments with a pure goofball mentality, sprinkling bits of radicalism onto the now-commercial slacker paradigm of "Dude, Where's My Car?"
Joe Utichi from Cinematical also thinks it's worth a look:
[I]t's Juno Temple who steals every scene she's in, as London, a minxy young girl Smith meets at a party. She's rolled into the main plot as the story progresses, but even in early scenes, where she should be distracting from the main story, she exudes a confident comedy and sexuality which is hard to ignore.
And then with a final punch line lasting seconds and providing one last shot of adrenalin, it's all over. Quite how to decipher it is your challenge as the credits roll. Funny, sexy and mad, Kaboom may not be vintage Araki, but it's more than worth watching regardless.
But Kirk Honeycutt from The Hollywood Reporter is not as positive:
Araki himself doesn't seem to think so as his mind wanders back to sex every few scenes. Smith eventually beds down with just about every character in the movie except for those guys in animal masks. The sex never has much to do with the story, but at least these scenes beat the lame sci-fi/horror sequences for pure vitality.
Shot on a modest budget with actors who are game but no match for unrelenting silliness, "Kaboom" plays more like an extremely polished student film than a movie by a veteran making his 10th feature.
Based on the clips above, are any of you looking forward to catching Kaboom? And if you've already seen the film, what did you think?