Casting Bits: Marvin Gaye Biopic, Splatter Sisters, Nightwork, The Numbers Station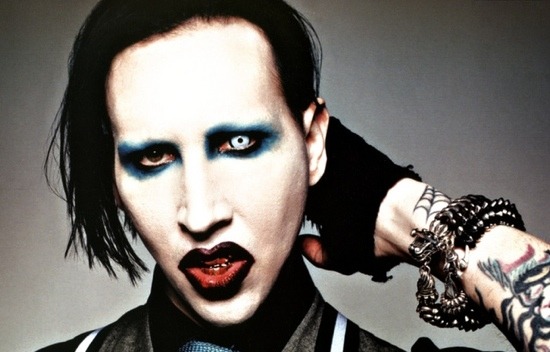 A bunch of new casting bits hit over the weekend, and can be found after the jump including an update on who Cameron Crowe is in talks with a new star to play Marvin Gaye, Marilyn Manson and Evan Rachel Wood sign on for "a sexploitation-serial-killer-slasher-road-movie circa 1989", Dustin Hoffman to star in a new adaptation of an Irwin Shaw novel and much more.
Terrance Howard is in talks to play soul singer Marvin Gaye in Cameron Crowe's biopic about the soul singer for Sony Pictures. Will Smith turned down the role. [deadline]
Marilyn Manson and Evan Rachel Wood are attached to star in the David Gordon Green-produced Adam Bhala Lough-directed Splatter Sisters. Written by Lough, the film is described as "a sexploitation-serial-killer-slasher-road-movie circa 1989" and is the first in a planned franchise. [Variety]
Dustin Hoffman has signed on to star in a $30-40 million adaptation of Irwin Shaw's novel Nightwork. William Davies (How To Train Your Dragon) is penning the screenplay adaptation. [deadline] The book's official description follows:
Douglas Grimes, an American ex-pilot now reduced to working in a seedy hotel finds $100,000 and a dead body. Douglas is off on a wild tour of Europe to preserve his new-found fortune. With a hot $100,000 and a burning desire for the best of everything. He meets an elegant rogue who guides him through a world of high-priced pleasures and high-risk gambles. And a beautiful titled Englishwoman who cavorts with him along the razor's edge of the law and the velvet ecstasies of the flesh.
Ethan Hawke has signed to star in Kasper Barfoed's (The Candidate) $10-million CIA thriller The Numbers Station. F. Scott Frazier's screenplay follows "a disgraced black ops agent tasked with a dead-end job of protecting a 20-year-old woman in the middle of the Nevada desert. The two eventually have to fight to survive after they come under attack." Project will start shooting in September. [variety]