Promo Poster: Nicolas Winding Refn's Drive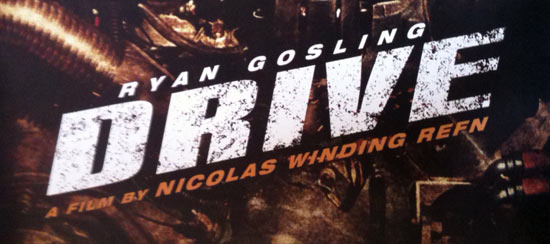 Another one of the promotional posters I've come across at the 2010 Cannes Film Festival is a promotion one-sheet for Nicolas Winding Refn's Drive starring Ryan Gosling. You may recall that the project was originally set to be helmed by Neil Marshall with Hugh Jackman in the starring role. The film is now gearing up to be Refn's next film with a tentative 2012 release date. The story follows a guy who is a stuntman by day and robbery getaway driver by night. After the jump you can find the whole promo teaser poster.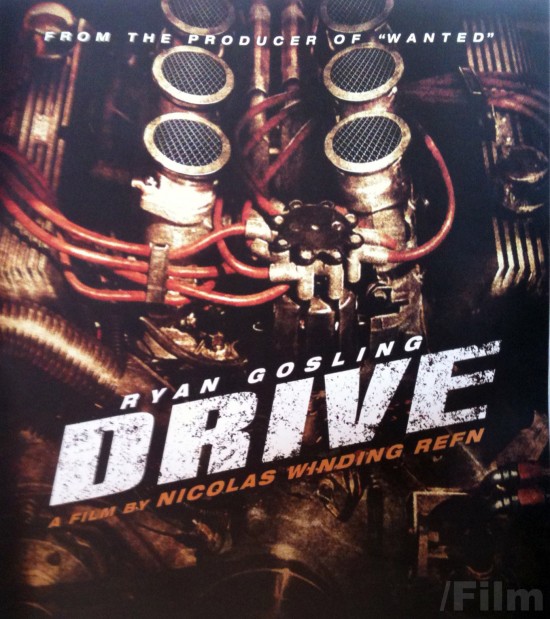 Drive is based on the novel of the same name by James Sallis, which is summarized thusly at Amazon:
"I drive. That's what I do. All I do." So declares the enigmatic Driver in this masterfully convoluted neo-noir, which ranges from the dive bars and flyblown motels of Los Angeles to seedy strip malls dotting the Arizona desert. A stunt driver for movies, Driver finds more excitement as a wheelman during robberies, but when a heist goes sour, a contract is put on his head and his survival skills burn up the pavement.
In Drive, [Sallis] combines murder, treachery, and payback in a sinister plot resembling 1940s pulp fiction and film noir. Told through a complex, cinematic narrative that weaves back and forth through time and place, the story explores Driver's near-existential moral foundations while revisiting its root cause: his hardscrabble, troubled childhood.