Movie Trailer: Nowhere Boy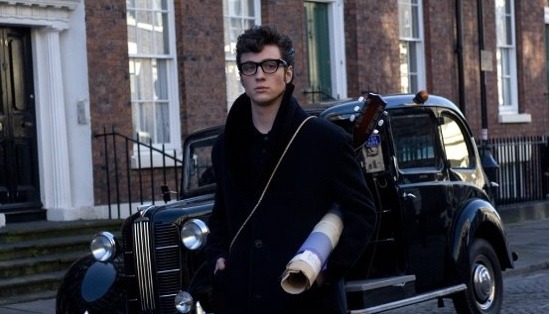 Nowhere Boy is a story of John Lennon's childhood (as played by Kick-Ass star Aaron Johnson). The film premiered as the closing night film at the London Film Festival, and screened at the 2010 Sundance Film Festival to mixed to positive reviews. Nominated for 4 BAFTA Film Awards, including Best Supporting Actress, Outstanding British Film, Best Supporting Actress and Outstanding Debut by a British Writer, Director or Producer.
Imagine John Lennon's childhood. Liverpool 1955: a smart and troubled fifteen year—old is hungry for experience. In a family full of secrets, two incredible women clash over John: Mimi, the buttoned—up Aunt who raised him, and Julia, the prodigal mother. Yearning for a normal family, John escapes into the new and exciting world of rock n' roll where his fledgling genius finds a kindred spirit in the teenage Paul McCartney. Just as John begins his new life, tragedy strikes. But a resilient young man finds his voice — and an icon explodes into the world.
Watch the trailer now embedded after the jump. Please leave your thoughts in the comments below.
Nowhere Boy hits theaters on October 8th 2010.