Governments Of Paraguay And Argentina Won't Support Kathryn Bigelow's 'Triple Frontier'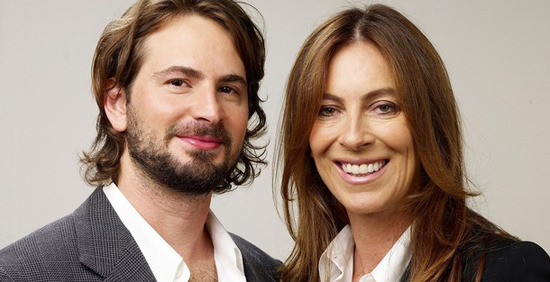 Officials in Paraguay and Argentina feel pretty touchy about the perception of their countries, specifically as it relates to the tourist trade. Want to make a movie that might cast part of those countries in a less than flattering light? Don't expect them to cooperate. The Hurt Locker creators Kathryn Bigelow and Mark Boal have been working on a film called Triple Frontier, which is set in and named after a region that is formed by the intersection of Brazil, Paraguay and Argentina.
Now officials in the latter two countries are refusing to cooperate with the film, on the grounds that it will portray the region, and by extension, each country, in a negative light.
The New York Times quotes Argentina's tourism minister Enrique Meyer saying that he has talked about the film with Paraguay's tourism officials and the governor of the Misiones province in Argentina. The minister says, "We all agreed that we were deeply indignant when we discovered that this project seeks to negatively portray this region shared by three South American countries."
Now, as far as we know, there isn't a finished script at this point, but the film is said to be centering on the region based on the fact that it has been called a haven for organized crime and, as a result a gold mine for funding terrorism in South America.There has been the accusation, made in a New Yorker article, among other places, that the region's criminal activity funds Hezbollah, the Islamic Jihad and Al Qaeda efforts.
Here's what the New Yorker describes:
A decaying iron bridge, the International Friendship Bridge, connects Foz do Iguaçu to its Paraguayan sister city, Ciudad del Este, the City of the East. Ciudad del Este is at the heart of the zone known as the Triple Frontier, the point where Paraguay, Brazil, and Argentina meet, which has served for nearly thirty years as a hospitable base of operations for smugglers, counterfeiters, and tax dodgers. The Triple Frontier has earned its reputation as one of the most lawless places in the world. Now, it is believed, the Frontier is also the center of Middle Eastern terrorism in South America.
No surprise, then, that the countries involved might not want the next film by the most recent Best Director Oscar winner to peer into the region. Or, as Paraguay's tourism minister told the AP, the film could have "a negative economic impact."
The same reasons that officials in South America don't want Bigelow and Boal to make the movie are, it probably goes without saying, the reasons I'd very much like to see them make the film.