Cannes: Peter's Paris Photo Blog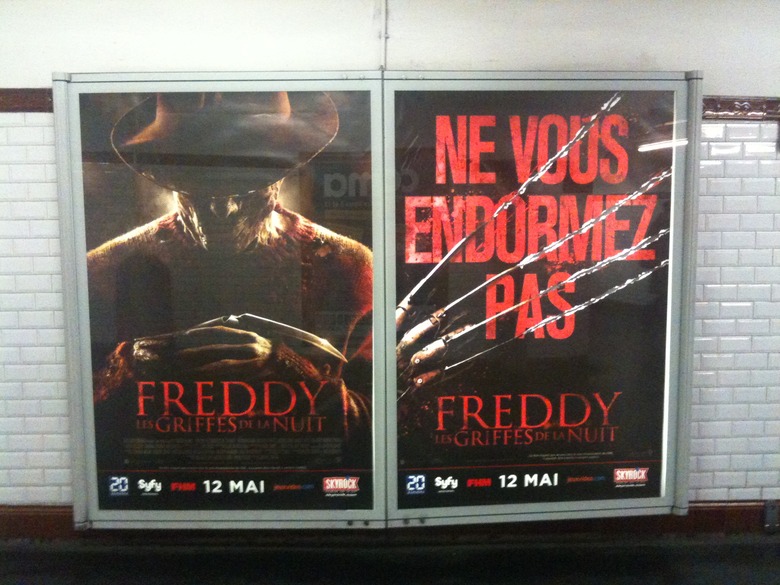 Having not yet begun my Cannes adventure, I thought I'd share some of the photos I took while in Paris. I posted a couple of these on twitter and received a bunch of feedback from readers asking to post more on the site. Even though most of the photos are not really movie related (some are), I thought it would be interesting to include them with my Cannes blogs for the site.
Disney whoring out the Pixar characters on a bus advertisement for Disneyland Paris:
The Arc de Triomphe:
A motorcycle which is trying to hard to be a car. You see these all over Paris:
Date Night's title in France is "Crazy Night" and I find it funny that the quote used on the poster says "VERY BAD TRIP" Indeed.
These big green recycling containers are everywhere:
The Louvre:
A panoramic of the Lourve (you can spot Alex from FirstShowing there somewhere)
Panorama From Inside the Pyramid:
From underneath:
Hallways of art that go on forever. I wish I has more than just a few hours to explore. I've heard you need two and a half days to really see it properly, and even then you won'r see everything.
All the tourists take photos of the Mona Lisa as if there aren't high quality scans online.
An incredible sculpture. Hollywood should be making adaptations of some of this art instead of board games and action figures.
The Inverted Pyramid:
If you've read the Da Vince Code, then you know (spoiler alert) that the remains of Mary Magdalene can be found beneath the La Pyramide Inversée. Of course, that is all fiction. In real life kids pose for photos beneath the glass pyramid.
Did you know there is an Apple Store at the Louvre?
They also have a McDonalds, where customers can order their food on computer kiosks.
And a strange menu. Don't worry, I didn't eat there.
On the subway I spotted these poster advertisements for A Nightmare on Elm Street. Translated, the title means "Freddy: The Claws of the Night".
The Eiffel Tower:
A panorama from underneath the Tower:
A member of the French Government carrying a FAMAS assault rifle (Main rifle of the French) to "protect" the tower. (thanks RejectRobert for the info)
More photos of the tower (hey, I'm a tourist too)
One of the coolest looking buildings in the world, nevermind Paris: La Defence
Found an Iron Man mask at the French Toys R Us
The Back Up Plan is Called Le Plan B in France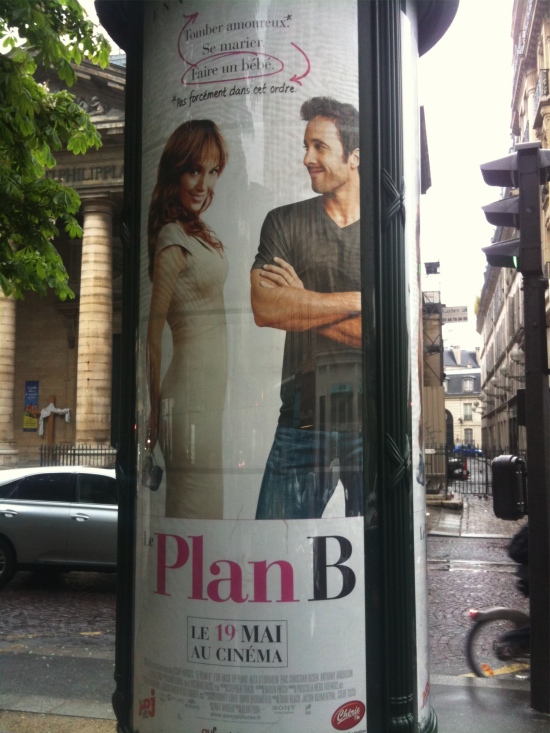 The Musee De La Cinematheque
The first movie blog ever published, from the 1930's, found at Musee De La Cinematheque
The train station in Paris
A Panorama of the train station:
Train Ride to Cannes
All of the phoots were taken with my iPhone.