Casting Notes: Anthony Hopkins In 'Arabian Nights'; Robert De Niro In 'The Killer Elite'; Michelle Monaghan In 'Machine Gun Preacher'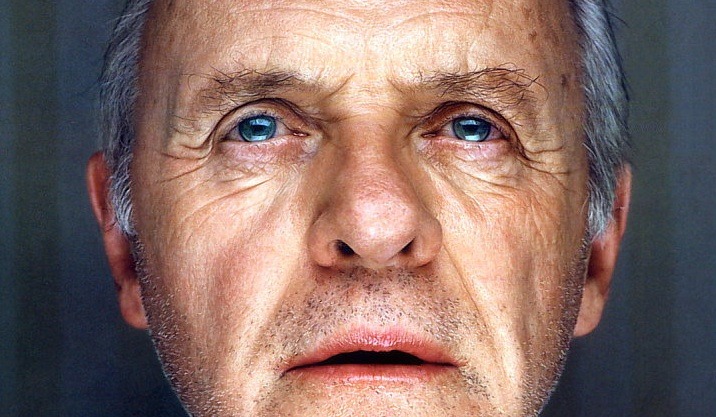 I was left flabbergasted by the news that Chuck Russell would be directing a new 3D version of the Arabian Nights...or, at least, he's directing a film called Arabian Nights. It seems to bear a passing resemblance at best to the original collection of folk tales. The film is about "a young commander who, after his king is killed in a palace coup, joins forces with Sinbad, Aladdin and his genie to rescue Scheherazade and her kingdom from dark powers."
But now Anthony Hopkins looks to be playing the villain, opposite star Liam Hemsworth as the young commander, and that could be fun. Especially since Hopkins would be Pharotu, "an evil sorcerer who killed Sinbad's love, a mermaid, and is looking to amass more magic for himself." You'll be forgiven for not remembering that character from your original reading of the Thousand Nights and One Night, aka the original Arabian Nights. (Interestingly enough, a listing on the New York Times suggest this role was once aimed at Christoph Waltz.) [THR]
After the break, Robert De Niro and more join The Killer Elite, and Gerard Butler gets some company in Machine Gun Preacher.
Action thriller The Killer Elite, still not a remake of the Peckinpah movie of the same name, already had an interesting core trio of actors: Jason Statham, Clive Owen and Dominic Purcell. Now a whole host of additional names have been added, and at the top of the list is Robert De Niro. Also signing on are Yvonne Strahovski, Aden Young, Ben Mendelsohn, Lachy Hulme and Firass Dirani.
Gary McKendry wrote and directs the movie, which is based on a Ranulph Fiennes novel that "follows a group of former British special forces members who are being hunted by assassins." [Movieweb]Marc Forster is working on Machine Gun Preacher, which seeks to turn the story of Sam Childers, a reformed drug-dealing biker who turned guns on the child sex trade in Sudan and Uganda, into an effective film. He's already had Gerard Butler cast as Childers, and now Michelle Monaghan has committed to play Childers' wife Lynn. She raised his family in Detroit while he was in Africa establishing and protecting an orphanage.Michael Shannon is also in talks to take a role; he'd be a close friend of the family, who stayed with Childers' wife and kids while he was away. Deadline says he's pivotal to the plot, which leads to certain assumptions. To preserve some sense of surprise about the movie, I'm not going to look up further details of what really happened.