FCC Will Allow Movie Studios To Broadcast Directly To Your Home; What Does This Mean For Theaters?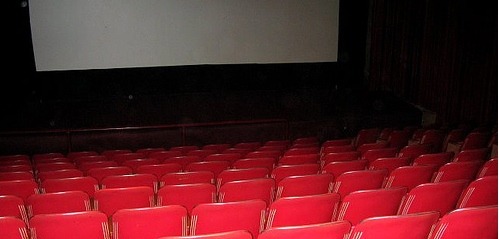 Late last year, the MPAA filed a request with the FCC to be able to "send movies fresh from the box office" to American homes. In other words, studios could broadcast new or recently released movies to cable and/or satellite subscribers, essentially creating a new release window prior to DVD release. In some cases, this might be day and date with the theatrical release.
Now the FCC has approved the request, which it says is "in the  public interest." Some claim this could spell death for movie theaters.
Deadline reprints the press release from the MPAA, with a quote from MPAA President and interim CEO Bob Pisano:
This action is an important victory for consumers who will now have far greater access to see recent high definition movies in their homes. And it is a major step forward in the development of new business models by the motion picture industry to respond to growing consumer demand....We deeply appreciate the recognition by the FCC that recently released movies need special protection against content theft when they are distributed to home televisions.
The 'special protection' he's talking about is selectable output control (SOC), which allows for 'secure' transmission of HD content through digital interfaces. In other words, these would be transmissions that supposedly can't be pirated, though it remains to be see how long that would last.
The FCC said, "On balance, this limited waiver will provide public interest benefits– making movies widely available for home viewing far earlier than ever before – without imposing harm on any consumers."
Pisano implicitly acknowledges that there could be some danger to theaters here, saying the idea is that "for those people unable to make it to the theater and interested in viewing a recently released movie, thanks to the FCC, they will now have a new option." But if you had the option to stay home in two weeks and legally watch Iron Man 2 from your couch, would you go out to see it in a theater tonight, no matter how nice the theater? What if you could see it at home the day it hit theaters? Some people would still go out, but I expect many more wouldn't, no matter how much they appreciate the theater experience.
Is this an unfair decision that will hurt the already struggling theater business? That's one way to read it. Could also be a kick in the ass for theater chains to alter their business model and provide a better experience to make theaters more inviting. But how far would theaters have to go to get you out of the house if you could get the same entertainment option at home?