LOL: Comic Book Guy Responds To Comic-Con's Potential Move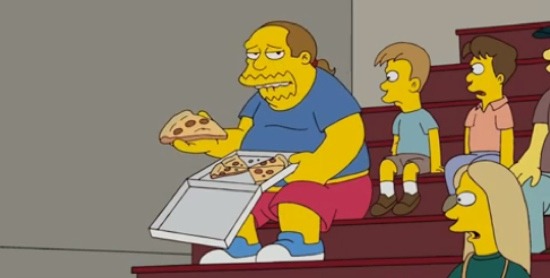 While it appears that Comic-Con International may stay in San Diego after the city commits to convention center and hotel expansions, it isn't yet a done deal. Last week, CCI officials visited Los Angeles "to see the new LA Live facility and how things have changed downtown." Comic-Con Director of Marketing and Public Relations David Glanzer told CBR:
Regardless of the decision we make, it's going to be challenging. If we stay in San Diego, we're dealing with issues we already know: hotel price points, lack of space...things of that nature. If we move to Anaheim or LA, they have their own issues: nearby hotels, the downtown area...things like that. But I have to say, every city – San Diego included – has delivered amazing proposals that genuinely try to address each of the issues of concern, everything from offering more room blocks to transportation to increased space. It makes the decision exceedingly difficult. It really does.
But enough of the serious talk, what does Comic Book Guy from The Simpsons think of this whole situation? The answer is embedded after the jump in the form of a video.
via: THR