JJ Abrams's Super 8 Is NOT A Cloverfield Prequel Or Sequel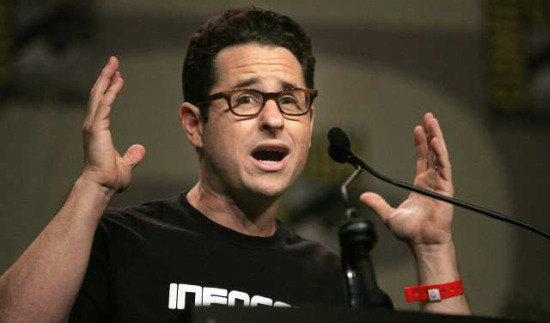 Over the past couple days, we've been tracking a report about a super secret teaser trailer which has been digitally locked, shipped, and will play before Iron Man 2. Initially, HitFix broke the story that the project was a JJ Abrams project titled Super 8, and that it is rumored to be a Cloverfield sequel.
New York Magazine talked to sources that claimed the project was actually a Cloverfield prequel, not sequel. And that the teaser trailer apparently shows "a bunch of kids who are shooting a movie with a Super 8 camera in the seventies or eighties. When they develop the film, they notice that there's an alien creature in the frame." It seemed a bit doubtful at the time, especially considering the origins of the Cloverfield monster that were revealed in bits in the viral marketing effort, and it turns out to be, at very least, partially untrue.
Vulture caught Abrams at last night's 2010 Time 100 Gala at the Time Warner Center, and the filmmaker insisted that the project has nothing to do with Cloverfield:
"You have to check [out the trailer]. But it has nothing whatsoever to do with Cloverfield, despite your expert reporting."
So now that we know that this secret project is not associated with Cloverfield — not a prequel, sequel, remake or whatever.... What is it?
Abrams responded, "I won't be able to tell you until it's done."
So how much of the previous report is true? Does the trailer involve a bunch of kids who shooting a movie with a Super 8 camera in the seventies or eighties who discover an alien creature?
Was that also false information?
Is Abrams directing, or is it just a Abrams-produced Bad Robot production?
And could it possibly be the Steven Spielberg collaboration that was rumored last week? We'll see...