'The Killer Inside Me' Movie Trailer: Looking Like A Perfect Adaptation Of Jim Thompson's Pitch-Black Tale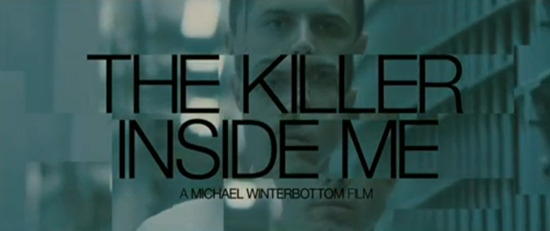 Michael Winterbottom's adaptation of Jim Thompson's novel The Killer Inside Me has long seemed like one of the best bets of 2010. There was the lead casting: Casey Affleck as secretly sociopathic sheriff Lou Ford could be perfect . And then that sales trailer that suggested all the actors, including Jessica Alba and Kate Hudson, might be just right. Festival reactions made the film out to be a truly serious and possibly horrifying affair, which is just as it should be. (Check out David Chen's review.)
And now there is a trailer, and it's just a fantastic piece of work that makes the film look enthralling and scary as hell.
The Guardian premiered this trailer, which is for the UK release of the film. From the opera that lays over the opening to the gorgeous cinematography to that little interaction between Affleck and Alba where he's lightly slapping her face — such a threatening action — this is a great piece of work.
And while one of the topics of discussion with respect to the film has been a couple scenes of horrifying violence, this trailer is much more about presenting the threat of violence. There are a couple of quiet person to person moments that suggest so much. And then the shot of a woman's gloved hand reaching out towards a foot; that shot is more ugly than most on-screen violence in other films.
I've watched this trailer a few times already and will likely keep going back to it. The music in the second half is haunting, and the little glimpses of other actors, like a shot of Bill Pullman here and an interaction with Liam Aiken there, are all helping cement my interest in the movie.
IFC opens The Killer Inside Me in a limited run on June 18.