Chiwetel Ejiofor Is Fela Kuti For Director Steve McQueen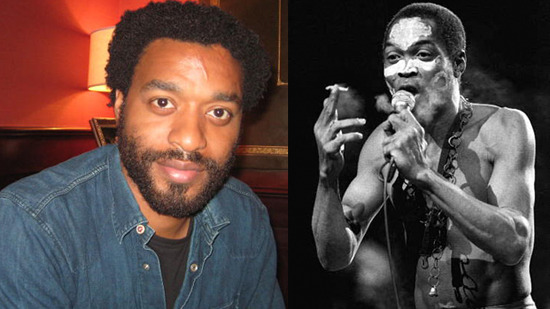 Talk about perfect casting. We've mentioned before that Hunger director Steve McQueen is making a film about the life of Fela Kuti, the Nigerian musician / activist who essentially invented Afrobeat. Now there's word that Kuti will be played by Chiwetel Ejiofor. Because, really, was there anyone else who could take the part?
It's a big week for projects dealing with Fela Kuti, since the Broadway musical Fela! racked up 11 Tony nominations yesterday. And Deadline reports that Ejiofor is "formally attached" to play Kuti in McQueen's film. There was a point where I'd vaguely hoped for an unknown to be cast, but if that's not going to happen there really isn't a more ideal choice than Ejiofor.
The film will draw from the book Fela: The Life and Times of an African Musical Icon, by Michael Veal. Fela's history is too detailed and incredible to recount here, but it literally has everything: politics, music, drugs, violence and far more.
Doing his music justice will take some real magic, though. Can Ejiofor be convincing on stage? Driven in part by drummer Tony Allen, Fela's primordial afrobeat tunes were equal parts jazz, funk and circular rhythm, overlaid with spoken/sung tales of injustice. Dying to know who'll play Allen, too.
Between the musical and the potential from this film, I'd love to see Fela's popular stock rise significantly. He's well known in core music circles, but the man who's had such an influence on music in the last 30 years should really be better known by casual listeners as well. Hopefully this will help.