Rental Trouble: Movie Gallery (Hollywood Video/Game Crazy) Shuts Down; Youtube Streaming Store Tanks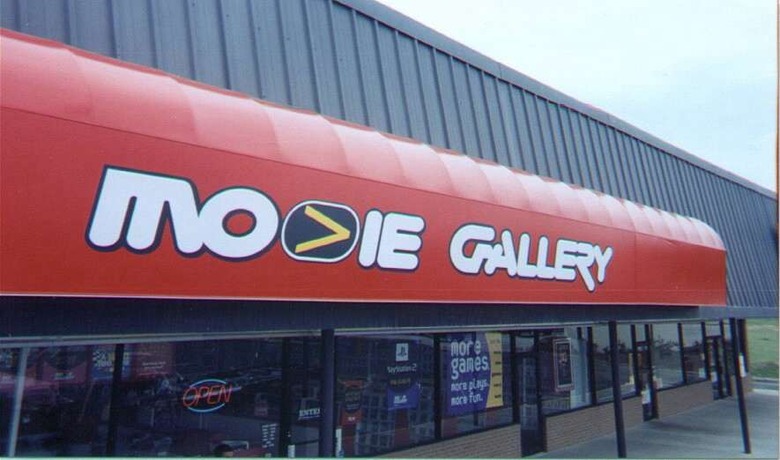 We've got a pair of vaguely conjoined stories about trouble in movie sales. Just as Blockbuster is looking at options to keep its business viable and thriving, another movie rental chain is dying: Movie Gallery will close all stores in the US and liquidate all holdings. Meanwhile, over on the Internet, YouTube launched a movie rental service, and no one seems to have noticed.
I was told about Movie Gallery closing the other night by a friend who manages a store, but The Wrap has all the necessary details. The chain, which owns Game Crazy and Hollywood Video, will close 2,415 stores in the US. Another 180 stores are operated by the chain in Canada, but we don't yet know if those are also closing. Over 15,000 jobs will be lost as a result of the cuts.
This is in the wake of a second bankruptcy filing by the company. An unmanageable debt load came about in part by the 2005 purchase of Hollywood Video. The company has been closing stores for the past couple years as Netflix and Redbox have eaten market share. This leaves Blockbuster as the last man standing as far as national dedicated rental chains go. It's not yet the end of an era, but for anyone who grew up browsing VHS tapes in mom and pop rental stores, it might seem like it. Sure feels that way to me, though as I've moved almost all my consumption of rental media to Netflix and online streaming, I represent part of the change.
YouTube, meanwhile, recently started offering paid streams of films, including a good slate from LionsGate, but no one seems to know about the deal, or be very interested in it. This follows an offering of films during Sundance while also didn't do very well. Some of the issue is likely that many of the titles on offer are catalog titles (Reservoir Dogs, Saw) that can easily be obtained anywhere. (Though YouTube is cheaper than some options; Reservoir Dogs rents for $2.99 on Amazon, and $1.99 on YouTube.)
But new films like Precious, Brothers and The Cove are also drawing scant views — of those three, the top rental numbers last week were for Precious, with 1421 views, according to a post at NewTeeVee. Is this because YouTube is already a home to a great many pirated movies, which are much easier to watch? Or is the market just too saturated with other online rental options? Would you rent a stream from YouTube? I don't see myself going through the motions to set up another payment there when I already have Netflix, iTunes and Amazon.