New Photos: The Other Guys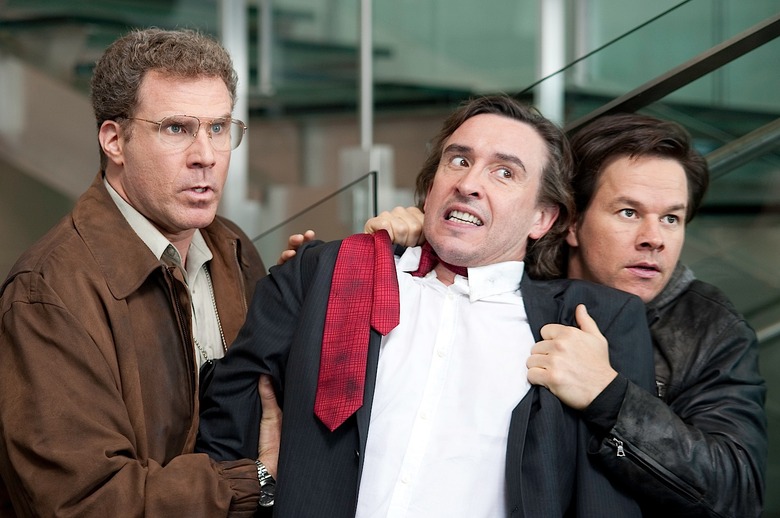 Sony has released a new batch of production photos for the upcoming Will Ferrell/Mark Wahlberg-starrer Adam McKay-directed action/comedy The Other Guys. Last month we posted the teaser trailer (if you haven't yet seen it, watch it here now). Check out the photos after the jump and click on through to see the images in higher resolution.
Plot Synopsis: Set in New York City, The Other Guys follows Detective Allen Gamble (Will Ferrell), a forensic accountant who's more interested in paperwork than hitting the streets, and Detective Terry Hoitz (Mark Wahlberg), a tough guy who has been stuck with Allen as his partner ever since an unfortunate run-in with Derek Jeter. Allen and Terry idolize the city's top cops, Danson and Highsmith (Dwayne Johnson and Samuel L. Jackson), but when an opportunity arises for the Other Guys to step up, things don't quite go as planned.The Other Guys will hit theaters on August 6th 2010.