Official Teaser Trailer: Buried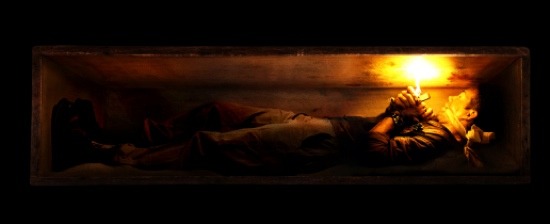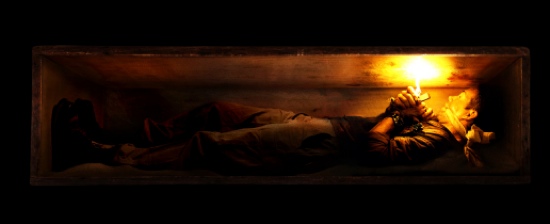 Lionsgate has released the first teaser trailer for the Ryan Reynolds one-man thriller Buried. You might remember that the independent film premiered at the Sundance Film Festival to critical and audience acclaim, sparking a multi-studio bidding war.
The story follows a private contractor who is kidnapped in Iraq and buried alive. He has 90 minutes of air left until he dies, and has access to only a phone and a lighter. The entire movie takes place in the coffin, with Ryan Reynolds providing the only on screen performance. I attended the film's premiere at Sundance and was blown away (you can read my review here).
The trailer is a cool tease of the concept, especially for anyone who hasn't heard of the film thus far. I know I was heavily critical of Lionsgate's marketing campaign for Kick-Ass, but this trailer and the previously released teaser poster show that the studio knows how to market horror/genre films. Hey, I've always been impressed by the posters for the Saw franchise. Watch the trailer embedded after the jump, and please leave your thoughts in the comments below.
Watch the trailer in high definition on Apple.
Official Plot Synopsis:
Paul Conroy is not ready to die. But when he wakes up 6 feet underground with no idea of who put him there or why, life for the truck driver and family man instantly becomes a hellish struggle for survival. Buried with only a cell phone and a lighter, his contact with the outside world and ability to piece together clues that could help him discover his location are maddeningly limited. Poor reception, a rapidly draining battery, and a dwindling oxygen supply become his worst enemies in a tightly confined race against time- fighting panic, despair and delirium, Paul has only 90 minutes to be rescued before his worst nightmare comes true.
Buried will be released in select theaters on September 24th 2010 and will expand nationwide on October 8th 2010.