David Gordon Green's Animated Show 'Good Vibes' Lands At MTV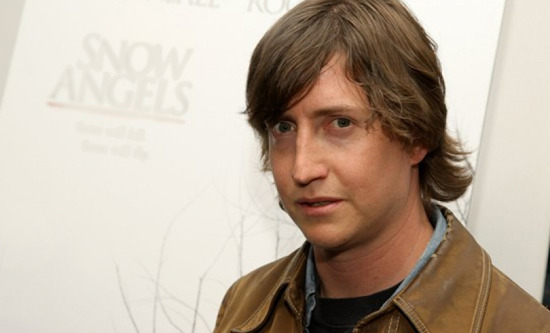 Almost two years ago we reported on Good Vibes, an animated show being put together by director David Gordon Green. At the time it was looking like Fox would be the corporate home, but now the roof over the show's head will likely be provided by the channel once known as Music Television.Deadline says that MTV is close to putting in a 12-episode order for Good Vibes, with Green and original producers Tom Werner and Mike Clements. Brad Ableson, the animator of the pilot presentation created for Fox in 2008, is on board for this incarnation of the show as well.
When that pilot was put together it had quite a voice cast: Adam Brody, Alan Tudyk, Danny McBride, Debi Mazar, Jake Busey, Josh Gad and Olivia Thirlby. Now that significant time has passed and the profiles of some of those actors have changed considerably, we don't know who, if any, will be back for this incarnation. But Deadline reports that "talks are underway" for that cast to reprise their roles going forward.
In 2008 the show was said to center on two surfer dudes living near the beach in southern California. One was Mondo (Gad), shaggy-haired and out of shape who wants to become a killer surfer to win the attention of Jeena (Thirlby). His best friend is Woodie (Brody), and there's also Turk (Busey), Mondo's rival. Lonnie (Tudyk) was an old surf bum who narrated the show.
How much of this has changed? We don't know right now, and those cast names are obviously from the first pilot version, so they're not set in stone for now. Good to see that someone is finally looking to pony up for this one; I can see animated stoner comedy being a good companion vehicle for what Green has been doing in his recent big-screen outings.