Will We Finally See David O. Russell's Stranded Political Satire 'Nailed'?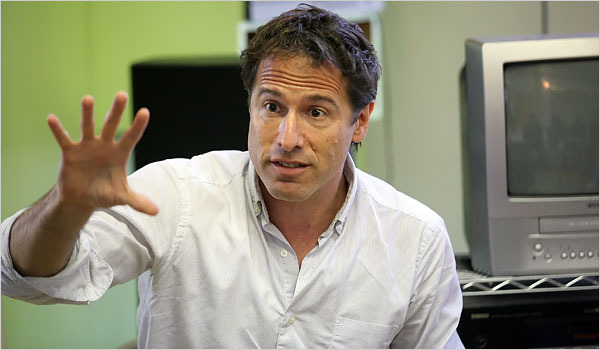 There are a couple of very notable films that have been stuck in limbo for the past couple years. One is Margaret, by You Can Count on Me director Kenneth Lonergan. That one has been stuck in a perpetual editing cycle. Another is Nailed, David O. Russell's film about a waitress (Jessica Biel) who has a nail lodged in her head and travels to Washington D.C., where things get weird.
The film was stalled several times in production thanks to the shady money handling of David Bergstein, and was never fully finished. Over the last year we've wondered if money might finally come through to get the film off the shelf and into theaters.
Now we hear that there is really just one scene to shoot, and there's a possibility that money might materialize to make it happen.
The Daily Beast has a big piece on the film based on the crucial question: how is it that a political satire can't get finished when it is about a sex addict played by Jessica Biel, co-starring Jake Gyllenhaal, directed by David O. Russell and co-written by Al Gore's daughter Kristen?
The answer is simple: David Bergstein, who ran ThinkFilm and Capitol Films into the ground and has lately been the subject of an extensive bankruptcy proceeding with dozens of creditors hungry for his hide. Bergstein has been in the news for two other reasons in the last few weeks. Once because he actually put in a bid to buy Miramax, and then just a couple days ago when a bench warrant was issued for his arrest based on the fact that he owes over a million dollars in unpaid gambling debts to Mandalay Bay Casino in Las Vegas.
(Bergstein's troubles also stranded Taylor Hackford's latest film for a while, but he finally got it moving agian.)
The crazy detail is that, while the film was shut down by SAG a couple times for missed payments and other money troubles plagued the production and crew, there's just that one scene left to shoot. But it is a crucial one: the moment where Biel's character actually gets the nail in her head. Without it, says Kim Masters at the Daily Beast, there's really no way to cut together any workable version of the film.
But Bergstein has had a silent partner for the last few years: Ron Tutor, who has recently started talking with attorneys for Nailed. He's got a $26m film sitting on the shelf, and given the other financial problems in which his ventures with Bergstein are mired, there's reason to believe he wants this particular investment to finally be finished and, perhaps, pay off. So we might see the film...if anyone involved decides they want to trust Tutor and Bergstein just one more time.
Read the Daily Beast's full piece on the film, especially if you've ever worked for a shady production company that was, er, reluctant to pay. There are tales of Nailed production employees walking off with copiers and other stuff to cover what they were owed. I remember being in races to cash checks issued by less than stable production companies when I started out crewing years back, but we were never driven so far as to take production assets. Given that Bergstein seemed to be screwing vendors left and right, no one seemed to think those measures were too extreme, either.