Commercial Director Spotlight: Dante Ariola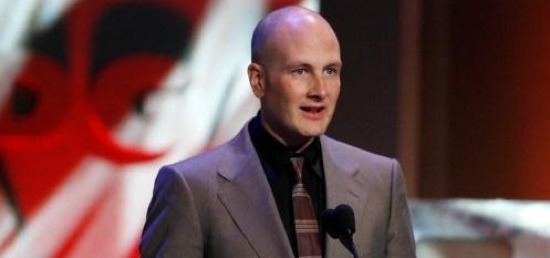 Earlier today we reported that Shia LaBeouf would star in The Necessary Death of Charlie Countryman, the feature directorial debut of award-winning commercial director Dante Ariola. The project, based on an original screenplay was featured on the 2007 Black List (a Hollywood insider listing of the top unproduced screenplays of the year) written by Matt Drake. I thought now would be a good time to take a look at Dante Ariola's previous commercial work.
Official Bio:
Originally from Greenwich Village, Dante Ariola attended the famed High School of Music and Art in New York City, where his teenage love of the graffiti arts led him to typography and graphic design, and eventually into film through a number of diverse design and video projects. His work quickly brought him to the attention of the design and music worlds and garnered him a reputation as a stylistic innovator. Among his early graphic design projects were award-winning album covers for record company clients such as Atlantic, Columbia, Elektra, Epic, Sony and Warner; including band logos for Cypress Hill, the Fuguees and Korn.
Utilizing his extensive background in the graffiti arts, design and music, Ariola brings a truly original and diverse sensibility to his work as a commercial and music video director. Ariola directed music videos for Cake and Cypress Hill, but his first big break as a commercial director began with his wry spot for the Seattle Film Festival, "I Like to Watch..." about a priest who listens to the twisted confessions of an avid moviegoer.
Ariola joined MJZ in 2001. Prior to MJZ, he was based at Propaganda Films, which he joined in 1997. Since then, he has directed commercials for Adidas, Budget, Hewlett Packard, Levi's, Nike and an award-winning campaign for ESPN, among scores of others.
In 2000, Ariola's Budget campaign for Cliff Freeman & Partners won the Gold Lion at Cannes, "Best Campaign" at the AICP Awards, a Clio and a Gold and Bronze One Show award. In 2001, Ariola received his first DGA nomination for Best Director of the Year. That same year, his Volkswagen spot for Arnold Worldwide earned him 3 Silvers at the International Automotive Awards, as well as recognition in Adweek as Best Spot of the Year. In 2002, his XM Radio "Falling Stars" commercial for TBWA/Chiat Day won Best Spot at the AICP Awards show. In 2003, Ariola received his second Directors Guild of America (DGA) nomination for Best Director of the Year.
Commercials:
Coca Cola – First Taste
Johnnie Walker – Human
The Making of Johnnie Walker's Human Commercial:
Sony Playstation 2: "Signs"
Travelers Insurance – Snowball
Wrigley 5 Gum: Flare
Lexus: Cards
Pepsi "Pass" (2009)
Playstation
HP "Up in the Air"
Nike "Addicted"
Stella: "Circus"
Levi's: "Urban Legend"
Nike – Elephant
HP – Tickets
Virgin Mobile – Idle Thumbs