Black Death Trailer: Sean Bean Goes Back To The Dark Ages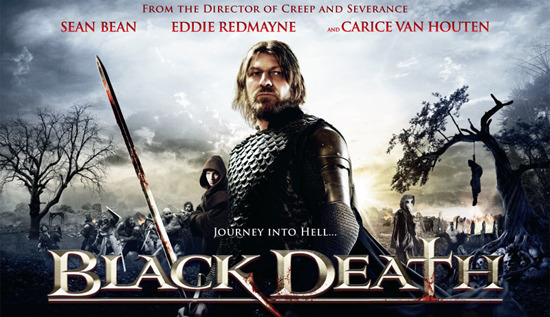 When Christopher Smith's movie Black Death was announced, I was interested simply for the fact that Smith was making a film set in the dark ages starring Sean Bean. I'd liked Smith's first film Creep and loved his follow-up, Severance. And now, after recently seeing his excellent third film, Triangle, I'm more interested than ever. Now there's a trailer for Black Death that shows off just what he's trying to achieve this time out.
Twitch has the trailer, and this synopsis:
In a plague-ridden medieval England, Osmund (Eddie Redmayne), a young monk, is charged in leading the fearsome knight Ulrich (Sean Bean), and his group of mercenaries to a remote village where the inhabitants are unaffected by the deadly pestilence. Their quest is to hunt down a necromancer – someone able to bring the dead back to life. Their journey is long and brutal; encountering deadly bandits, vicious witch-burnings and their own impeding sense of doom. Though it's upon entering the village that their true horror begins...
The trailer is pretty straightforward, but it suggests that once Bean and his fellow warriors reach their target village, things might get pretty crazy. If you've seen Severance and/or Triangle, you'll know that Smith is willing to go to impressive lengths to punish his characters and entertain the audience.
Between this, Centurion and Solomon Kane, there's a nice little medieval / dark fantasy wave brewing. Hopefully at least a couple of these films will be satisfying, and right now I'm betting on Chris Smith. He's steadily delivered more with each successive film, and I'm hoping for more this time out.