Chris Sanders And Dean DeBlois Have Parallel Sequels Planned For How To Train Your Dragon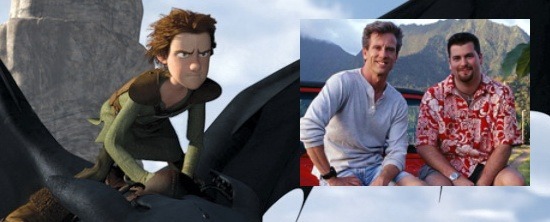 The inevitable news of a How to Train Your Dragon sequel broke yesterday, courtesy of a Dreamworks conference call and press release. We learned that the film would be made for cinemas, released in 2013 and... actually, that was it. But what more information about this proposed follow-up is actually out there?
There's a quote on the TAG Blog from an "old DWA hand" who appears to have some inside knowledge. According to them, directors Chris Sanders and Dean DeBlois – the two major reasons for Dragon's success, particularly seeing as this is a film that prospered on word of mouth – have each got a sequel idea in mind:
Chris and Dean came up with separate sequel ideas that sort of tracked each other, and I think they'll have a chance to make one of them.
The question now becomes: which one do they go with?
There's no reason to suppose any rivalry between Sanders and DeBlois, nor that they are in anyway competing to take the movie from one another. It reads to me like they simply had two different concepts for where to take the series next, and now they'll have to press on and decide which one to pursue.
I wonder what "sort of tracked each other" actually means. It sounds as though the two stories could, at least to some extent be merged. Maybe they were each using the same one of Cressida Cowell's sequel books as source material? No idea. Let's see.
The comment does suggest, of course, that Sanders and DeBlois will be coming back to direct the sequel too. This is something rather more rare in animation than in live-action. Indeed, John Lasseter's Toy Story 2 is the last time I can remember the original director handling a second installment, if not indeed the only time. The second and third Ice Age movies shared a director, but that's not quite the same.
The path ahead for Dragon sequels looks rather rosy. The only hitch, I suppose, is that Sanders is currently directing The Croods for a 2012 slot, though I suppose that could be handed off to co-director Kirk DeMicco. But is that something Sanders would do?