First Looks: Faster, Jane Eyre And Secretariat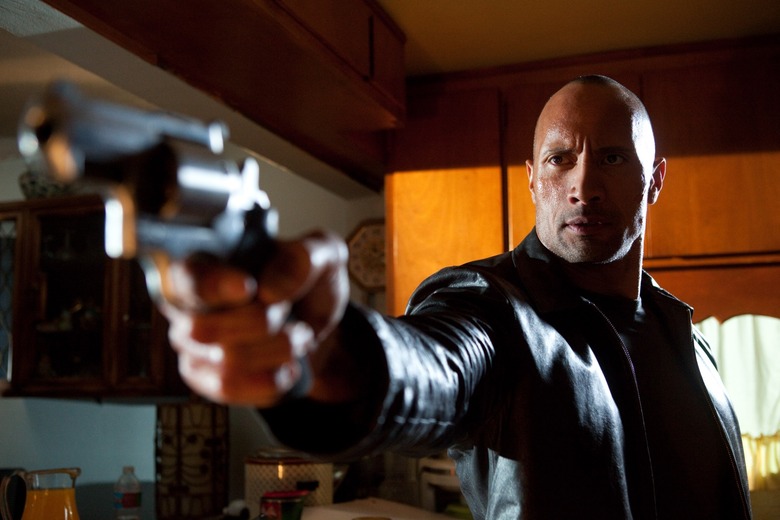 We have a couple first looks for you today: Dwayne Johnson in Faster, Mia Wasikowska in Jane Eyre and Diane Lane and John Malkovich in Secretariat. Check out the photos, after the jump.
CBS Films has premiered a new production photo from their upcoming action film Faster on FilmTotaal. The George Tillman Jr.-directed revenge thriller stars Dwayne Johnson as "an ex-con pursued by cops and killers as he sets out to avenge his brother's death." Scripted by Joe and Tony Gayton. The film co-stars Billy Bob Thornton and Carla Gugino as detectives on the case, Moon Bloodgood (Terminator Salvation) as Johnson's girlfriend; Oliver Jackson-Cohen, who will be one of the killers on the Rock's trail, and Maggie Grace (Taken) in an unspecified role.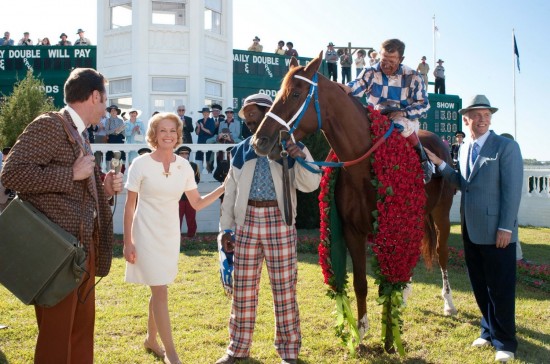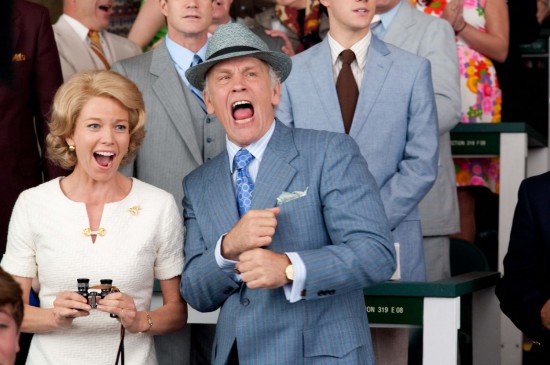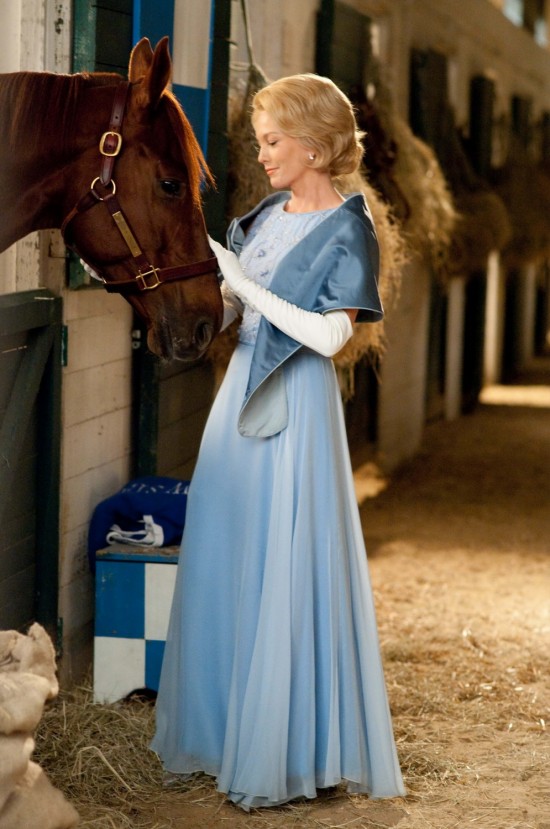 Braveheart writer Randall Wallace helms Secretariat, a sports drama about three people whose lives intersected, thanks to the champion horse Secretariat. (One of a few horses to win the Triple Crown of the Kentucky Derby, Belmont Stakes and Preakness Stakes.) John Malkovich plays Lucien Laurin, the former horse jockey who became Secretariat's trainer.  Diane Lane plays Penny Tweedy, owner of Meadow Farm, a horse breeding business in Virginia that was founded by her father Christopher. Images thanks to Stichkingdom.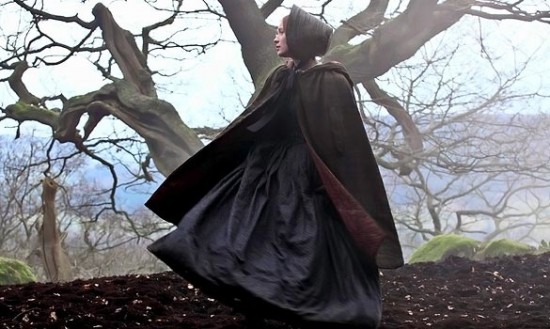 Cary Fukunaga's adaptation of Charlotte Brontë's romantic drama novel Jane Eyre tells the story of "a mousy governess who softens the heart of her employer soon discovers that he's hiding a terrible secret." Mia Wasikowska stars as Jane Eyre, alongside Jamie Bell as St. John, Michael Fassbender as Edward Rochester and Judi Dench as Mrs. Fairfax. Image from the TimesOnline via The Playlist.