John Hillcoat To Direct 30-Minute Trailer For Red Dead Redemption Video Game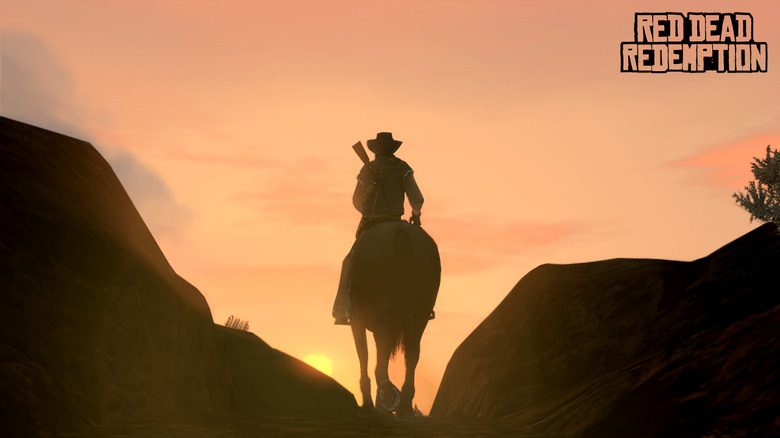 John Hillcoat's 2009 film The Road proved that Hillcoat has the ability to craft a dark, thematically rich drama, but Hillcoat's Proposition also showed that he has a knack for westerns. Presumably, it's this talent that Rockstar Games hoped to tap into when they hired Hillcoat to produce a 30-minute trailer/machinima for their new game, Red Dead Redemption. The game is a spiritual successor to their 2004 Red Dead Revolver. The trailer will air on Fox next month.
According to The Futon Critic (via Kotaku), Fox will air the trailer at midnight on May 15th, in advance of the game's release on May 18. Here's a plot synopsis of the game:
America, early 1900's. The era of the cowboy is coming to an end. When federal agents threaten his family, former outlaw John Marston is sent across the American frontier to help bring the rule of law. Experience intense gun battles, dramatic train robberies, bounty hunting and duels during a time of violent change. Red Dead Redemption is an epic battle for survival in a beautiful open world as John Marston struggles to bury his blood-stained past, one man at a time.
[Updated with trailer for Red Dead Redemption instead of Red Dead Revolver] To give you a taste of the tone, here's an existing trailer for Red Dead Redemption:
The last time I can remember an extended video game trailer that impressed me is when Konami released a flurry of them for Metal Gear Solid 4: Guns of the Patriots. Here's one of those trailers.
You might find the above a bit too melodramatic for your tastes, but I've frequently found that video game trailers often match or exceed the artistry of film trailers. For example, here's the trailer for the upcoming Gears of War game from Epic Games.
I'm not sure what Hillcoat will be able to come up with, but I anticipate the results will be pretty interesting.