Casting Notes: Dwayne Johnson Replaces Clive Owen In Protection; Leslie Mann And Kate Bosworth In Goodnight Moon; Emma Roberts Does Homework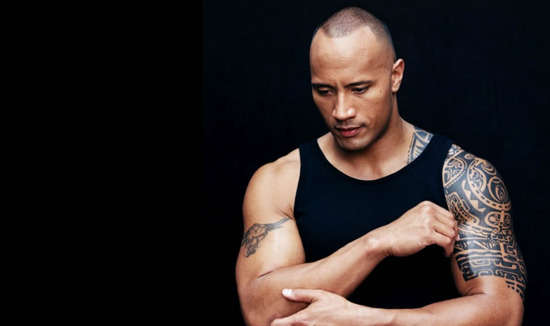 The 'special forces soldier versus Mexican gangs' action film Protection has gone through a lot of changes. Originally to be directed by Simon West, the film got a new director in District 13: Ultimatum helmer Patrick Alessandrin. Paul Walker was originally the lead, then he was replaced by Clive Owen. Now the film has a new lead and needs a new director.
Dwayne Johnson is now attached to star in Protection, and Allessandrin has left the project, with no one yet replacing him. Brandon Noonan's script is still in play; it follows " a disgraced former Special Forces soldier who takes on a Mexican cartel in an attempt to rescue and protect a judge's 21 year-old daughter, who has been targeted by the cartel for agreeing to testify against one of its members after she witnesses her father's murder." Given all the movement on this one, it's hard to believe we'll see it any time soon, but I wouldn't mind seeing Johnson do an actual action movie for a change. [The Wrap]
After the break, a host of actors for Goodnight Moon (not based on the kids' bedtime book) and Emma Roberts does Homework.
Goodnight Moon follows a pair of young girls, Juno Temple and AnnaSophia Robb, who "find themselves in trouble after they run away to Los Angeles and hook up with skaters and street kids." Oooh, those dangerous skaters! But the film is from writer-director Elgin James, who was part of a violent crew in Boston that fought racist skinhead gangs and drug dealers, so perhaps this will be a better-informed story about street kids than most. (And perhaps it will focus less on shirtless skaters than Larry Clark's movies.)
Also in the cast now are Leslie Mann, Kate Bosworth, Chris Coy and Kyle Gallner. Mann is mother to Juno Temple's character; Bosworth is Mann's sister. Gallner is a skater and Coy an "opportunistic, sociopathic street kid." Both kids try to run a scam with Temple and Robb. [THR]
On the other side of the tracks, Emma Roberts and Freddie Highmore are joined by Alicia Silverstone, Blair Underwood and Rita Wilson in Homework, according to Variety. The film is the debut feature from writer-director Gavin Wiesen, and follows "a homework-averse high school student (Highmore) who strikes up an unexpected friendship with the girl he's loved from a distance (Roberts)."