IFFBoston: Kevin Kline Receives Career Achievement Award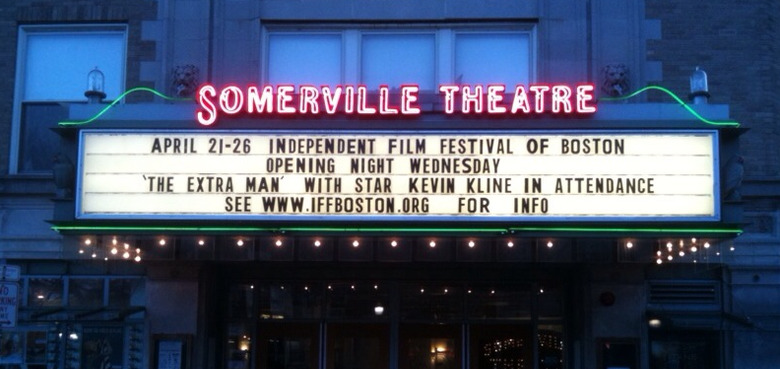 The Independent Film Festival of Boston has begun! I'll be here over the course of the next week providing coverage, hopefully in the form of interviews with exciting people from the indie film scene. Here are some of the movies I'm most looking forward to, and here's a link where you can find all of our IFFboston coverage from this year and last year. Hit the jump for my brief chat with actor Kevin Kline, who was in town to receive a Career Achievement Award. In the meantime, if you have a movie you're screening here and want to chat (or if you're just a reader/listener in the area and want to say hi), feel free to e-mail me at slashfilmcast(AT)gmail(DOT)com.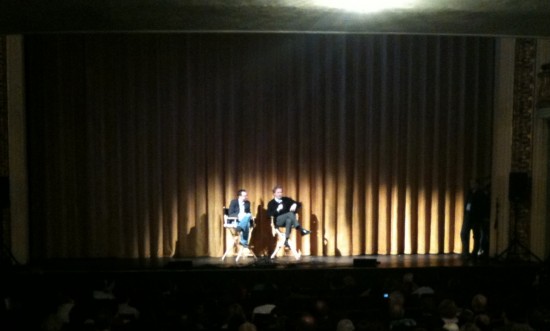 The festival opened with a screening of Shari Berman and Robert Pulcini's The Extra Man. Here's the plot synopsis:
Louis Ives (Paul Dano), a lonely dreamer who fancies himself the hero of an F. Scott Fitzgerald novel, leaves his job and heads to Manhattan to become a writer. He rents a room in the ramshackle apartment of Henry Harrison (Kevin Kline), a wildly eccentric, but brilliant, playwright who happens to be an "extra man"—a social escort for the wealthy widows of New York's high society. The two form an unexpected bond.
After the film, Kline received his award, and then Pulcini also took to the stage with him to do a pretty amusing Q&A. Pulcini discussed his working style with wife and co-director Shari Berman (the two also directed American Splendor), while Kline talked about some of his favorite Shakespearean roles (Hamlet and Falstaff). The Extra Man was recently picked up by Magnolia and will be out in theaters this summer.
I had a chance to briefly chat with Kevin Kline in the lobby of the Somerville Theater. Kline was incredibly gracious, despite the fact that I accidentally referred to his award as a "lifetime achievement award." Here's our conversation:
Stay tuned for more coverage in the days to come!