Movie Trailer: John Rabe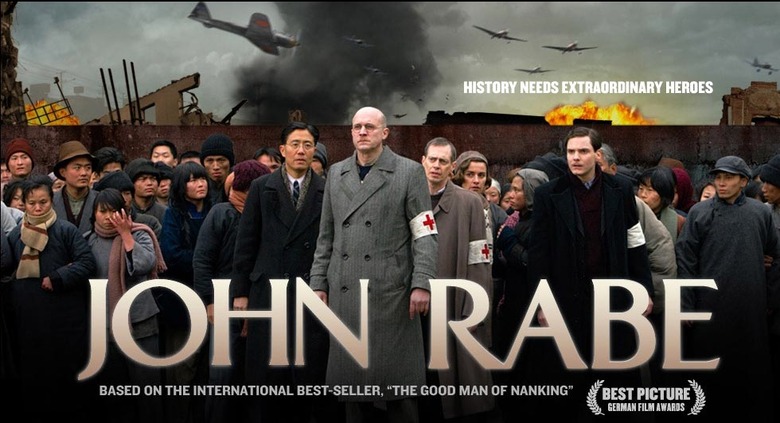 Strand Releasing has released the official US trailer for Florian Gallenberger's historical drama John Rabe. The film tells the true-story of a German businessman who saved more than 200,000 Chinese during the 1937 Nanjing massacre. German actor Ulrich Tukur (The White Ribbon) stars as John Rabe, alongside Daniel Brühl (Inglourious Basterds), Steve Buscemi, Anne Consigny, Jingchu Zhang, and Teruyuki Kagawa. The film won the Outstanding Feature Film, Best Costume Design, Best Production Design and Best Performance by an Actor in a Leading Role at the German Film Awards.
The trailer is now online and embedded after the jump. Please leave your thoughts in the comments below.
Official Plot Synopsis: Based on a true story, John Rabe tells the story of a German businessman who rescued more than 200,000 civilians during the so—called "Nanking Massacre" in China. Drawing from John Rabe's 1937 diaries as source material, Academy Award ® Winner Florian Gallenberger has crafted a portrait of a man revered as a saint in China to this day and yet never rewarded for his courage during his lifetime.
Watch the trailer in high definition on Apple. John Rabe will hit theaters in New York City and Los Angeles on May 21st.