Casting Notes: Cameron Diaz And Benicio Del Toro In An Ex To Grind, Liam Hemsworth In The Throwback, Shiloh Fernandez In Girl With The Red Riding Hood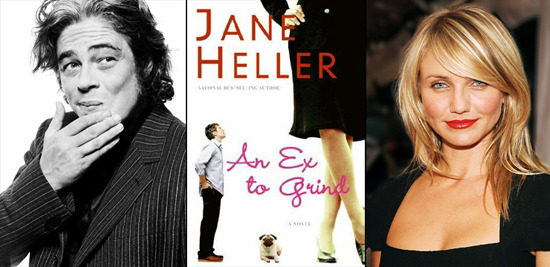 This might be the year's most unlikely romantic comedy pairing: Cameron Diaz and Benicio Del Toro are tapped to appear in the screen version of Jane Heller's novel An Ex to Grind. Del Toro would be a star athlete who has supported his wife, a waitress. But an injury sidelines his career, after which he becomes a housebound nobody, while her business career takes off. When she realizes that asking for a divorce would lead to her paying alimony to support his new, lame lifestyle, she tries to find him a new wife.
The two actors are just attached now, and there is no director attached. So anything could happen, which, hopefully, might include this film not happening. [Deadline]
After the break, Liam Hemsworth gets a sports movie, and The Girl With the Red Riding Hood gets a male lead.
Liam Hemsworth has been offered one of two lead roles in The Throwback, a college sports film that would see him working alongside Dennis Quaid. The film is based on the story of Frank and Isaac Gildea, the only father-son pair to play college basketball together. Frank dropped out of college, but twenty years later returned to school and joined his son on the school's basketball team, which went on to win its first conference trophy in almost 30 years.
Akeelah and the Bee's Doug Atchison is directing from a script by Nick Santora, who rewrote a draft by Brad Gann. [The Wrap]
Finally, The Girl With the Red Riding Hood, directed by Catherine Hardwicke and starring Amanda Seyfried, has a male lead. Shiloh Fernandez will play opposite Seyfried, who appears as "a woman in a medieval village being terrorized by a werewolf." Fernandez, ironically, was among the actors who tested to be Edward Cullen in Twilight, directed by Hardwicke, before that role went to Robert Pattinson. [THR]