Casting Notes: Zooey Deschanel In Enchantress Of Numbers; Noah Ringer In Cowboys & Aliens; Jonathan Lloyd Walker In The Thing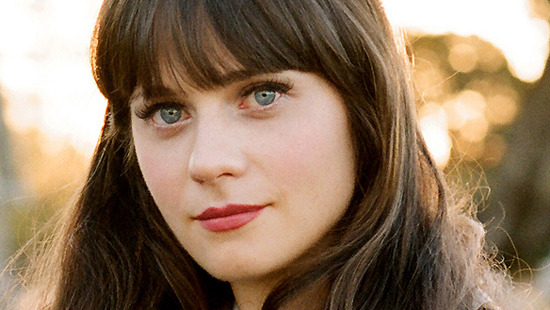 Update: I have been contacted by Zooey Deschanel's publicist who claims "Zooey is not connected to the project". You can read the original story below.
Ada Lovelace, a nineteenth-century writer and daughter of Lord Byron, was a wildly interesting woman. She worked on Charles Babbage's early Analytical Engine, and she is considered a forerunner in the development of machines designed to do more than simple mathematical computations.
Now she may be portrayed on screen by Zooey Deschanel, in what would likely be one of the actresses' more demanding roles. She's in talks to play Lovelace in Enchantress of Numbers (a name bestowed upon Lovelace by Babbage)  which would shoot this fall under director Bruce Beresford. That's the part of the equation that doesn't thrill me — Beresford makes a lot of workable,  totally unremarkable movies. Sure, Breaker Morant is great, but that was 30 years ago. Let's not even talk about Driving Miss Daisy, Oscar notwithstanding. [Production Weekly]
After the break, new cast for Cowboys and Aliens and the prequel to The Thing.
The Last Airbender star Noah Ringer (he plays Aang, the young title character) has been cast in Jon Favreau's Cowboys and Aliens, alongside Daniel Craig, Harrison Ford and Olivia Wilde. The film, written by Star Trek scribes Roberto Orci and Alex Kurtzman alongside Lost co-creator Damon Lindelof, goes into production this summer and is set to open on July 29th 2011.
The story has "Old West settlers and Native Americans waging a bloody battle for control of the land. But when the Earth is threatened by conquerors from the stars, these sworn enemies must work together to save all humanity." [Variety]
Finally, Jonathan Lloyd Walker is joining the Matthijs van Heijningen-directed prequel to The Thing, currently also called The Thing (yeah, that's confusing) which is shooting now in Canada. He'll play Colin, described in the leaked casting breakdown as the following:
(Beware possible spoilers)
Around 40 years old, quirky and a bit cynical, he sews some seeds of doubt and suspicion among his new colleagues, Kate and Adam, and he plays poker with Jonas to blow off steam. Colin would rather commit suicide than be consumed by the THING.
[STYD]