Curtis Hanson And Clark Gregg To Make Film About A Fake Cop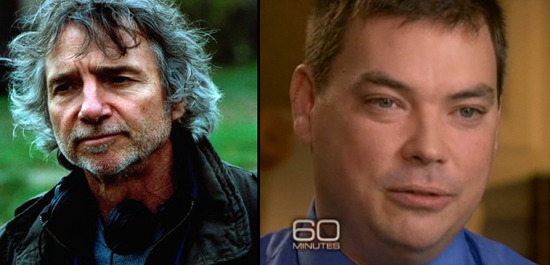 In the summer of July 2008, FBI agents in Missouri arrested Bill Anthony Jakob for fraud. But his crime is a lot more interesting than most, as Jakob had arrived in the small Missouri town of Gerald, where he posed as a federal agent who was part of a "multi-jurisdictional task force" (a line he lifted from Beverly Hills Cop 2) and led a crackdown on drug dealers that went a long way towards cleaning up the town.
The film rights to his story have been kicking around Hollywood since then, and now director Curtis Hanson and screenwriter Clark Gregg are possibly bringing it to the screen.
Deadline reports that Hanson is in talks and that Gregg will write a picture based on Jakob's story. Fox Searchlight has signed on to the film, which is being produced by John David, Dan Spilo and David Klawans.
Davis, Spilo and Klawans optioned this story in 2008, and at the time seemed to be aiming for it to be made as a comedy, according to a Variety article from the time. (I don't know if a script was ever written for that version.) Now, with Hanson on board, it will probably be more of a drama. Think of a less comic version of The Informant!, with a law enforcement, drug-busting angle.
You can get a great idea of the heart of the story by watching the 60 Minutes piece on Jakob. Thanks to Hunter for pointing that out to me last night. It's almost a heartbreaking little tale. Try to figure out whether you should sympathize with Jakob, who really seems to believe he did wrong with the best intentions, or whether he's just pulling the latest in a long string of cons. The 60 Minutes piece is below.