Script Sales: Kurtzman And Orci Produce Airport Thriller From Writer Jeremy Slater; Hitman Producers Option Horror-Thriller 'Suspension'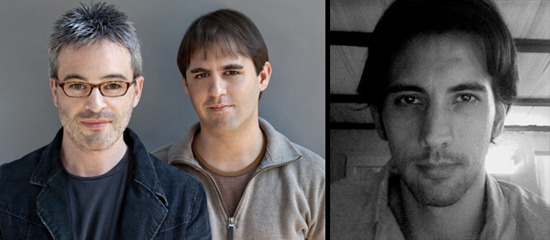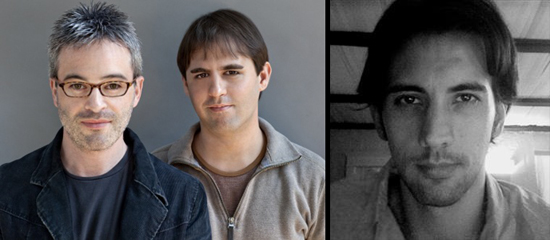 Writers turned producers Alex Kurtzman and Roberto Orci (Alias, Transformers, Star Trek) have put together a pitch for a thriller set in an airport and set it in motion at DreamWorks. The key element of the equation is their partner in the pitch: screenwriter Jeremy Slater, whose work has ended up on the Black List (Score, in 2007) and has a couple other scripts in development. (Pet and My Spy.)
I've known Slater for years and love his work — he's genuinely funny and a great writer. Kurtzman and Orci, OK, not my favorites, but you'd figure that if any producers are going to let a writer's good ideas through, it'll be those two, right? THR doesn't offer any more details, other than the fact that Mathew Cullen is attached to direct.
After the break, the producers behind Hitman option their own transportation-oriented thriller.
Producers Daniel Alter and Adrian Askarieh have bought Scott Milam's thriller Suspension, which THR says is "set in the German Alps as a raging fire burns and a rescue helicopter is forced to make an emergency landing on an old suspension bridge. Trapped, the passengers' hope for survival go up in flames as they face a new kind of creature."
OK, so maybe it's not really about transportation. (I expect Slater, Kurtzman and Orci's project isn't, either.)
Patrick Tatopoulos is attached as director, and he's got some experience with creatures. He directed Underworld: Rise of the Lycans, and has designed beasts for Pitch Black and Trick R Treat, among other films. (He designed the Godzilla model for Roland Emmerich's film, but ssshhhh. We won't talk about that.) Having an effects guy jump to director doesn't always work, but I've heard reasonable things about Rise of the Lycans. Tatopoulos also has I, Frankenstein in development.