Darren Aronofsky To Direct Rachel Weisz In Jackie Kennedy Biopic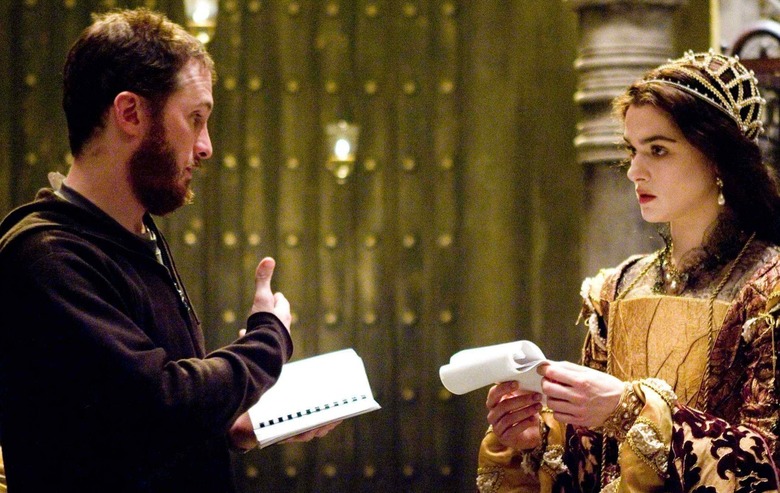 Last month, it was revealed that Steven Spielberg was shepherding yet another film as producer, a film titled Jackie, a Noah Oppenheim script based on the life of Jacqueline Kennedy Onassis. At the time it was reported that HBO was the most interested party, and that Jackie could be developed as a cable movie project for them. Apparently things have since gotten a lot more interesting. Spielberg is actually not involved, and the project is not going to be a made for premium television movie.
Entertainment Weekly are reporting that Darren Aronofsky, director of such movies as Pi, Requiem for a Dream, The Fountain, The Wrestler and Natalie Portman's upcoming ballet thriller Black Swan, is actually signed on to direct and produce for his company Protozoa Pictures. Even better, Aronofsky's wife, the Academy Award-winning Rachel Weisz, is also attached to star as Jacqueline Kennedy Onassis.
According to the report, CAA has put together the package that they are now shopping it to the major studios. With the previous speculation of Spielberg shepherding the project, it wouldn't surprise me to see it end up at Dreamworks. Then again, Aronofsky's last two projects have ended up at Fox Searchlight, which did him no wrong in promoting The Wrestler. But is this film too big for Fox's "indie" label?
The screenplay centers on Jackie O' perspective on the four days immediately after the assassination and before the burial of her husband, President John F. Kennedy. EW says that the story shows "the beloved Kennedy at both her most vulnerable and her most graceful." It definitely seems like an interesting concept that sets it apart from previous and likely future Kennedy biopics. And with Aronofsky and Weisz involved, how could you not be interested?