Casting Notes: Olivia Wilde And Alicia Silverstone In Butter; Kevin Bacon Joins Steve Carell Comedy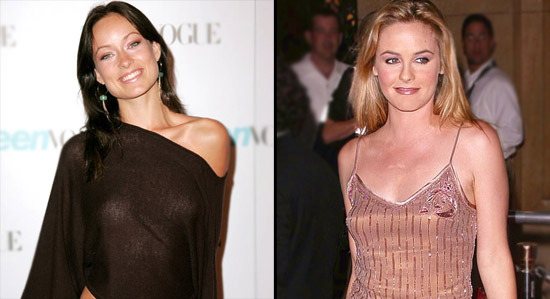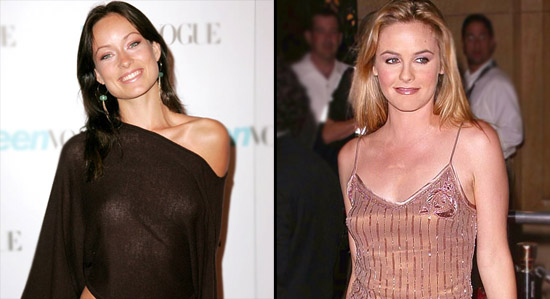 The casting info continues to pour in for Jim Field Smith's political satire called Butter. There's already quite a lineup: Jennifer Garner, Rob Corddry, Ty Burrell, Ashley Greene and more. Now Olivia Wilde (Tron Legacy) has been added, as has Alicia Silverstone.
But there's some confusion. Movieline reports that Wilde is cast as a tattooed stripper (with Betty Page bangs, no less) who is mistress to a butter-carving champion played by Ty Burrell. But previously we'd heard that Rob Corddry was playing that role. Figuring that one out. Meanwhile, the wife of said champion, played by Jennifer Garner, decides to take the crown for herself, and must best a young girl played by Yara Shahidi. Silverstone will be the adoptive mother of the girl. As mentioned before this is a satirical analog for the 2008 Democratic Iowa caucus. But am I the only one reminded of Diablo Cody based on the description of the stripper character ?
After the break, more cast for the Steve Carrel romcom formerly called Crazy, Stupid Love.
Another film we've written about quite a bit already is the Steve Carell / Ryan Gosling comedy that has been going by the name Crazy, Stupid Love. But several trade references to the film in the last couple weeks have reverted back to 'untitled Dan Fogelman-Steve Carell project,' so it looks like that title is off the books.
Bad Santa writers and I Love You, Phillip Morris directors John Requa and Glenn Ficarra are directing Carell and Gosling, and Kevin Bacon has just joined the cast. He'll play a co-worker of Carell's wife, played by Julianne Moore. Bacon's character is described as an alpha male who begins an affair with Moore. Sounds like a great, smarmy role for Bacon; he could crush that. [THR]