Chris Rock Remaking Akira Kurosawa's High And Low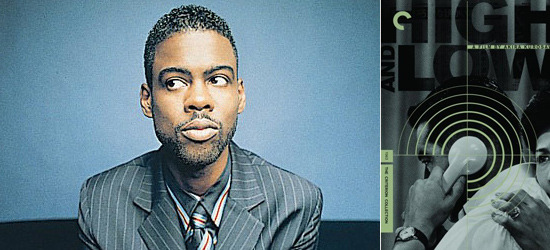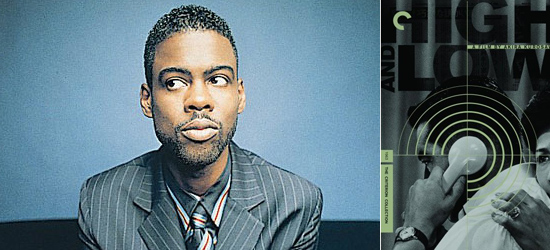 Chris Rock revealed his next project to Black Voices: writing the screenplay remake/adaptation of Akira Kurosawa's 1963 detective thriller High and Low for director Mike Nichols. If you were going to ask me who might replace David Mamet on this modern day remake/adaptation, Rock would certainly have been near the bottom of the list.
Here are the details from BV:
Based loosely on Evan Hunter's 'King's Ransom,' the story follows an executive named Kingo Gondo, who learns that his son has been kidnapped. He is prepared to pay the ransom amount until he discovers that the kidnappers mistakenly abducted the child of his chauffeur. Gondo must decide between keeping the money he has saved up for a critical corporate buyout or using it to save his driver's son.
Mike Nichols's filmography includes Who's Afraid of Virgina Wolf, The Graduate, Catch-22, Annie, The Birdcage, Closer and Charlie Wilson's War. I have no doubt in his abilities.
Rock isn't a stranger to remakes, as the comedian has starred, produced, written and directed a bunch of American adaptations and redos. Rock wrote, directed and starred in the 2007 film I Think I Love My Wife, which was actually a remake of Eric Rohmer's L'Amour l'après-midi. In 2001, Rock also starred and co-worte a remake of Heaven Can Wait titled Down to Earth. His upcoming film Death at a Funeral, which he produced and stars in, is a a remake of the Frank Oz-directed 2007 British film of the same title. And on top of that, Rock has already optioned the English-language remake rights to France's '2007 film La Premiere Etoile.
But Kurosawa? Really? Does Rock have what it takes to remake this Japanese classic?
While I'm a big fan of Rock's stand-up work, I've found his feature film screenwriting efforts to be lackluster.