Behind The Scenes Clips From David O. Russell's The Fighter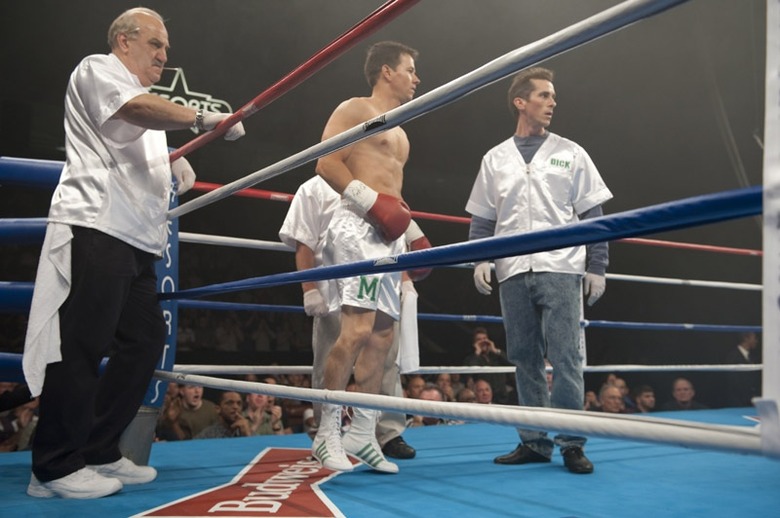 David O. Russell's The Fighter still doesn't have an official release date (although I've heard it may hit theaters the week of the Thansgiving holiday), and we haven't heard anything about the project since that test screening report in January. For those who haven't been following the project, here is a recap: Darren Aronofsky was originally scheduled to direct, but switched over to The Wrestler. The film tells the story of Dicky Eklund (Christian Bale), a real life boxer-turned-trainer who rebounded after a run of drugs and crime.
Shepherded his half-brother "Irish" Micky Ward (Mark Wahlberg), Dicky had a Rocky-like rise to the world lightweight championship. Ward fought throughout the mid-'80s and '90s, but he's best remembered for three battles with Arturo Gotti, two of which went down as the greatest in the history of the sport. Amy Adams plays "a tough, gritty bartender and former college high-jumper" who ends up dating Wahlberg's character.
/Film reader Hargun has pointed me toward a couple behind the scenes clips from the film which have shown up online. Watch them now, embedded after the jump.
A behind the scenes look at the filming of a scene from The Fighter where Mickey (Mark Wahlberg) and Charlene (Amy Adams) are confronted by his mom who seems to be worried about his welfare.
They plan a boxing scene with Wahlberg