LA Opens Facebook Fan Page To Rally Support For Comic Con In Los Angeles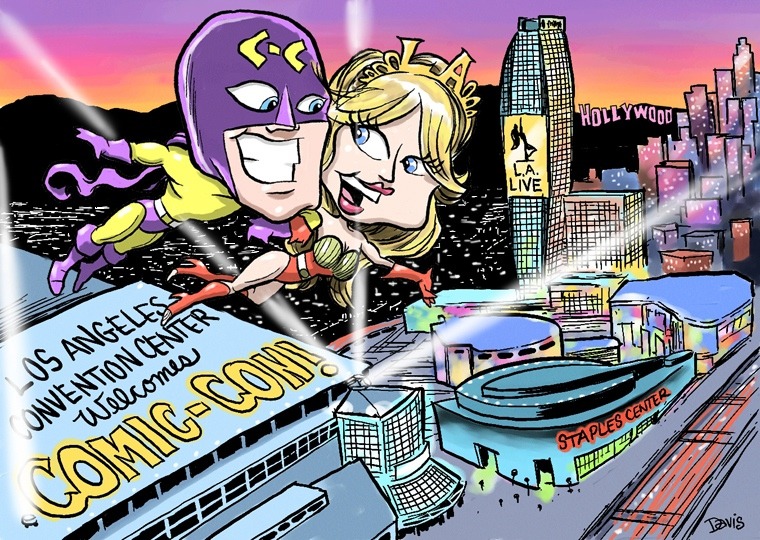 As you probably know by now, San Diego's contract with Comic-Con comes to a close in 2012. Everyone wants to know if Comic-Con will leave San Diego. And if the convention goes elsewhere, where could that be? Las Vegas, Anaheim and Los Angeles are all bidding for the right to become the future home of the geek meca. But will Comic-Con leave the place where it all started?
Last month, the Anaheim and Orange County Convention & Visitors Bureau issued a public letter announcing their intentions to make the Anaheim Convention Center the new home of Comic-Con, and launched a Facebook fan page "to gauge the fervor of the Southern California crowd" and show Comic-Con organizers "just how excited people" are about the possibility of Comic-Con International moving to Anaheim.
In response, Los Angeles has opened their own Facebook fan page...
The page comes complete with a list of reasons why Comic-Con should move to the city: More space, more attendance, LA Live, a lot more flights, more affordable hotels, the convention center is wired for wireless web,public transportation, and 59 comic book stores in a 10-mile radius. The funniest reason is "Los Angesel is Safer than you Think".
Of course, a land deal could be under way that might keep Comic-Con in San Diego. The plan is for a $753 million expansion of the San Diego convention center which would provide an additional 200,000 square feet of exhibit space, a third ballroom, 100,000 square feet of meeting rooms, and a new 500 room hotel directly behind the convention center. This would give the center a total of 815,000 square feet of exhibition space, about the same as Anaheim's convention center.