Movie Trailer: The Kids Are All Right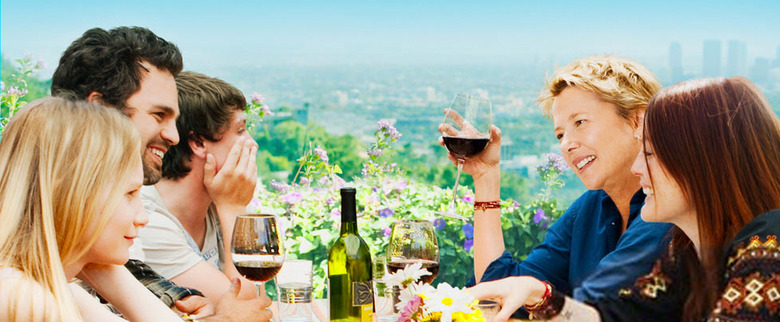 One of the surprise film premieres at the 2010 Sundance Film Festival was The Kids Are All Right. I didn't get to write about this movie on the site, but I did quite enjoy it (but not as much as my friend Katey Rich, who said it "may be the first great relationship comedy of the decade") Focus Features snapped up the domestic distribution rights after the buzz overtook Park City. I'm just not sure the film has mainstream appeal as it isn't the most accessible story (I'd love to be wrong). Wasikowska is wonderful, and you can certainly see that she is going to have a big career in the years to come.
The film follows two teenaged children (Alice in Wonderland's Mia Wasikowska and Journey to the Center of the Earth's Josh Hutcherson) who decide to "seek out their biological father (Mark Ruffalo) and introduce him into the family life that their two mothers (Annette Bening and Julianne Moore) have built for them." The trailer is now online, and you can watch it after the jump. Please leave your thoughts in the comments below.
Watch the trailer in high definition on Apple.
Official Plot Synopsis:
In the movie, two teenaged children conceived by artificial insemination get the notion to seek out their birth father and introduce him into the family life that their two mothers have built for them. Once the donor is found, the household will never be the same, as family ties are defined, re-defined, and then re-re-defined. Ms. Cholodenko directed the feature from an original screenplay that she wrote with Stuart Blumberg.
The Kids Are All Right stars three-time Academy Award nominee Annette Bening and four-time Academy Award nominee Julianne Moore as the parents; Mia Wasikowska (of this winter's Alice in Wonderland) and Josh Hutcherson (Journey to the Center of the Earth) as their children; and Mark Ruffalo (this winter's Shutter Island) as the donor. The film was produced by Gilbert Films' Gary Gilbert and Jordan Horowitz, Antidote Films' Jeffrey Levy-Hinte, Mandalay Vision's Celine Rattray, Daniela Taplin Lundberg, and UGC PH's Philippe Hellmann.
Ms. Cholodenko's previous features as director include Laurel Canyon and High Art, both of which she also wrote and both of which were also produced by Mr. Levy-Hinte. The latter world-premiered at the 1998 Sundance Film Festival, earning her the Waldo Salt Screenwriting Award. Ms. Cholodenko received her MFA from Columbia University, where Mr. Schamus was one of her professors in the mid-1990s. Mr. Blumberg wrote the original screenplay for Keeping the Faith, which Edward Norton directed and starred in, among other feature scripts.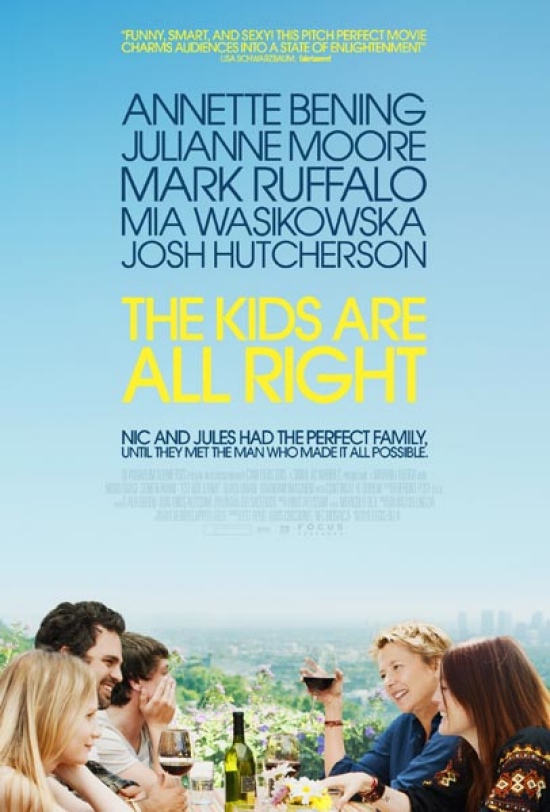 The Kids Are All Right hits theaters on July 7th 2010.