Casting Notes: Analeigh Tipton In Crazy Stupid Love; James Brolin And Jane Seymour In Love, Wedding, Marriage; Tom Arnold In Battleship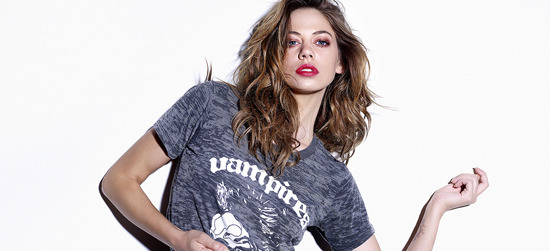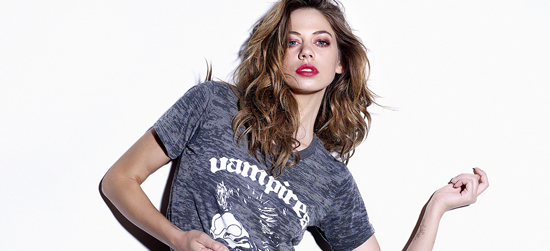 The Steve Carell / Ryan Gosling comedy that may or may not be called Crazy, Stupid Love is quickly adding actors. I Love You, Philip Morris directors John Requa and Glen Ficarra have already nabbed Emma Stone and Julianne Moore, and now they're bringing in ex-figure skater Analeigh Tipton. She's been part of America's Next Top Model and will be seen in The Green Hornet later this year.
Film has Carell and Moore as a married couple who start divorce proceedings when she confesses an affair. Depressed, Carell meets Gosling's character, who offers to help him get back in the game with women. Meanwhile, Carell's son is in love with his babysitter (Tipton), who has a thing for Carell. Meanwhile, Gosling has struck out with Emma Stone, who eventually factors back into the story. [Variety]
After the break, Dermot Mulroney assembles a cast for his directorial debut, and Tom Arnold takes a spot on Peter Berg's Battleship.
We've reported previously on the romcom Love, Wedding, Marriage, based on a brief piece of info that had Mandy Moore and Kellan Lutz signing on. THR is now confirming that report, and supplying some crucial detail. Specifically, the film is the directorial debut of actor Dermot Mulroney, and he's got a couple new names to add: James Brolin and Jane Seymour.
Film is about "a newlywed marriage counselor (Moore, with Lutz as her husband) who is thrown for a loop when she learns that her parents, whose marriage she's always idealized, are headed for divorce. She sets out on a disastrous path to save their marriage at the expense of her own, manipulating loved ones to achieve her objectives." One imagines that Brolin and Seymour play her parents.
Finally, will this keep Tom Arnold from talking about True Lies 2 for a couple more months? Movieline ran a piece yesterday called '9 Hyped Film Projects That Are Never. Gonna. Happen,' among which was True Lies 2. Arnold appeared in the comments section, blasting some of Movieline's take on TL2 ("yes, I've punked you and many others about a follow up to True Lies. I specifically said it won't be called True Lies 2 ...but he and Arnold and I will work together") and also mentioned that he will be in Battleship. Specifically, "doing Pete Berg's Battleship in Australia in August," so, uh, there! [Movieline]